Parallel, Serial, IDE & SATA Adapters & Cards
Firewire cards from Ebuyer.com
Increase your data transfer speeds with the addition of one of our high-performance Firewire cards. If you're buying a FireWire card, you'll want to make sure that the one you get works with your computer. For example, the products may run on different types of interface, or bus. The Firewire interface is also known as IEEE 1394 and you will find our full selection of cards by scrolling down the page. Order your card today before 11pm and we deliver it to you tomorrow (terms and conditions apply).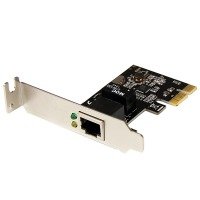 A single 10/100/1000Mbps compatible RJ45 Ethernet port
Gigabit detection and Link/Activity LED indicators
Jumbo frame support, Full and half duplex support
QuickFind: 584553 | Mfr part code: ST1000SPEX2L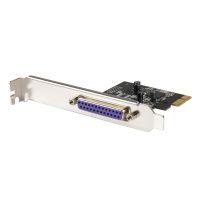 Compliant with PCI Express Base Specification 1.0a
Includes low profile/half-height mounting bracket
PCI 2.2 and PCI Power Management 1.0 compliant
QuickFind: 161458 | Mfr part code: PEX1P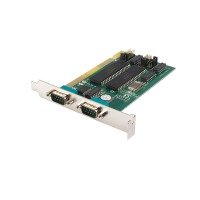 Built-in jumpers allow easy configuration to any free IRQ
Data transfer rates of up to 460.8 Kbits/sec. for peak serial device...
QuickFind: 124549 | Mfr part code: ISA2S550
128-byte deep FIFO per transmitter and receiver
Automated in-band software flow control using programmable Xon/Xoff...
Automated out-of-band hardware flow control using...
QuickFind: 195070 | Mfr part code: PEX2S952LP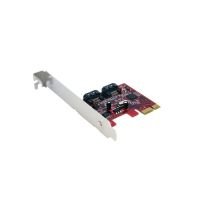 A simplay way to use full speed SATA3 drives
Requires a PCI-Express x1 slot on your motherboard
Allows up to 6gbps transfer speeds
QuickFind: 205769 | Mfr part code: PEXSAT32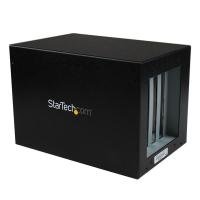 Add an additional 4 PCI slots (32-bit/33 MHz), using PCI Express...
Rugged steel construction
Supports both 5V and 3.3V/5V add-in PCI cards
Self-powered Expansion box with an on/off button
QuickFind: 451049 | Mfr part code: PEX2PCI4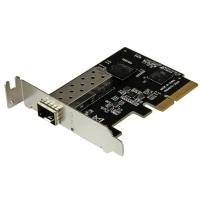 Faster networking with up to 10Gbps over fiber optic cabling
Broad SFP+ compatibility and compliant with most 10 Gigabit SFP+...
QuickFind: 708953 | Mfr part code: PEX10000SFP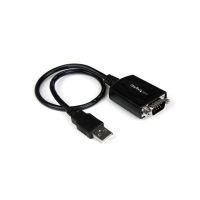 USB to Straight-Through RS232 Serial Adapter
Supports data transfer rates of up to 920kpbs
COM Port assignments maintained across reboot
QuickFind: 161428 | Mfr part code: ICUSB232PRO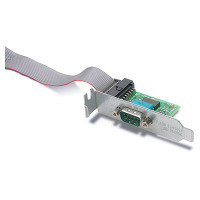 The Second Serial Port enables customers to add a second serial...
The additional serial port supports a wide variety of devices that have...
QuickFind: 79451 | Mfr part code: PA716A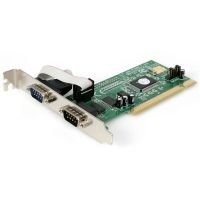 Gives you two serial ports through a PCI connection
Data transfer rates of up to 115.2 Kbits/sec
QuickFind: 124084 | Mfr part code: PCI2S550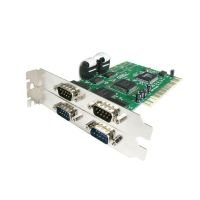 Supports the RS-232 serial interface
Includes drivers for Linux® and all versions of Windows
IRQ sharing saves resources and eliminates conflicts
QuickFind: 124087 | Mfr part code: PCI4S550N
Compatible with low profile systems
Supports EPP, ECP, SPP and BPP
IRQ sharing eliminates conflicts between multiple cards
QuickFind: 124657 | Mfr part code: PCI1P_LP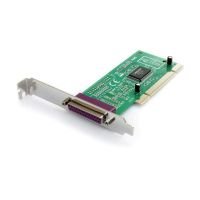 Supports EPP, ECP, SPP and BPP
Standard and low profile bracket included
Data transfer rates of up to 1.5 Mbps
QuickFind: 124667 | Mfr part code: PCI1PECP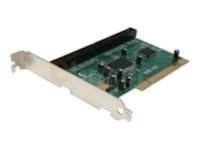 Two dual channel IDE connectors
Support for up to Ultra ATA/133 hard drives with transfer rates up to 133...
28-bit LBA
Compliant with PCI specification revision 2.2
QuickFind: 141691 | Mfr part code: PCIIDE2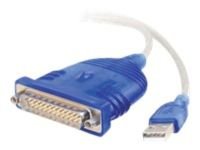 Quickly converts your DB25 serial device to USB
Connector 1: (1) USB-A Male
Connector 2: (1) DB25 Male
Operating System: Windows 98/ME/2000/XP/Vista/10
QuickFind: 206032 | Mfr part code: 81671