Ebuyer Recommends
Mid Range Webcams
(10)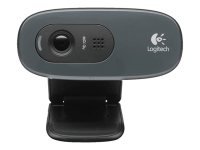 Easy HD video calls on Skype, FaceTime for Mac and nearly all other...
Fluid, widescreen HD 720p video calls and recordings
Crisp 3 MP photos
£ 14.99 inc. vat
£22.76
save £7.77
£ 12.49 ex. vat
£18.96
save £6.47
View Product
QuickFind: 741490 | Mfr part code: 960-001063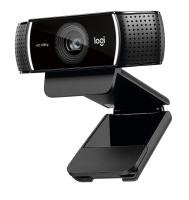 Designed for Serious Streamers
Full High-Def 1080p Streaming
HD 720P at 60 FPS
Brighter Images
Full Stereophonics
Free Delivery
QuickFind: 788643 | Mfr part code: 960-001088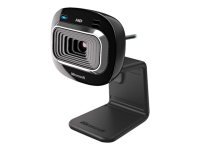 Records true HD-quality video at up to 30 fps.
Offers cinematic video recording
Works on your desktop, laptop, or notebook.
Crystal-clear audio and built-in unidirectional microphone with...
£ 27.42 inc. vat
£28.98
save £1.56
£ 22.85 ex. vat
£24.15
save £1.30
View Product
QuickFind: 409033 | Mfr part code: T3H-00012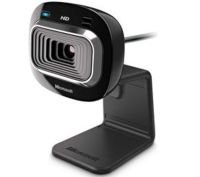 Supplied in "for business" packaging
16:9 widescreen recording
True 720p HD Video
Buiilt in Microphone
£ 21.94 inc. vat
£27.33
save £5.39
£ 18.28 ex. vat
£22.77
save £4.49
View Product
QuickFind: 336948 | Mfr part code: T4H-00004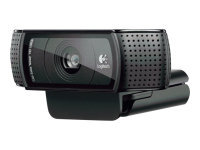 Full HD 1080p video calling on Skype
H.264 video standard
HD 720p video calls
Full HD 1080p recording
Free Delivery
QuickFind: 723465 | Mfr part code: 960-001055
Record in Full HD 1080p
Call in HD 720p
HD your social networks
Free Delivery
QuickFind: 735653 | Mfr part code: 960-001056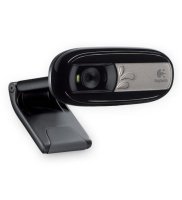 Simple plug-and-play set-up with an easy to use universal clip...
VGA quality video calling on Logitech vid HD
Comes with 5 megapixel photos (software enhanced)
Built in mic with RightSound technology
QuickFind: 741489 | Mfr part code: 960-001066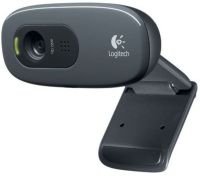 HD 720p video calling on most major IM applications
and Logitech Vid HD3-megapixel pics (software enhanced)
Logitech RightLight technology
QuickFind: 230435 | Mfr part code: 960-000582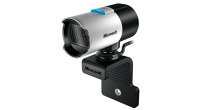 Auto Focus
High-precision glass element lens
TrueColor Technology
High-Fidelity Microphone
Tripod Thread
Free Delivery
QuickFind: 413548 | Mfr part code: Q2F-00015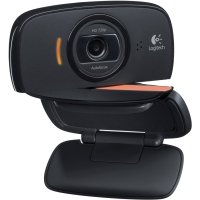 HD 720p video calls
8-megapixel snapshots
Fold-and-go, plus-swivel design
Premium autofocus
£ 37.48 inc. vat
£43.49
save £6.01
£ 31.23 ex. vat
£36.24
save £5.01
View Product
QuickFind: 741487 | Mfr part code: 960-001064
Return to top
Webcams from Ebuyer.com
If you are looking for a good quality webcam but are on a budget the devices featured on this page will be ideal for you. Great value for money these devices are ideal for video calling and can work with laptop or desktop PCs. Some of the features you can expect to find include built-in microphones, automatic light correction, and HD resolution. However, be sure to check out the specifications of each camera you are interested in. Order your new webcam today and take advantage of our low prices and fast delivery service.