Print Finishers
Print Finishers from Ebuyer.com
You have invested in the best printers for your business and only used official toner. Now put the final touches to your documents by binding and presenting them professionally. On this page you will find all the staplers and staples needed for everyday documents as well as a range of professional finishers which can fold, staple, and punch holes for print shop binding for all your reports and marketing materials. Check out the full range and order today for fast delivery within the UK.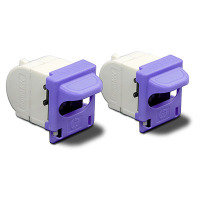 For use with HP LaserJet Enterprise 500 Series Printer
HP Staples
Pack of 3000
QuickFind: 103837 | Mfr part code: Q7432A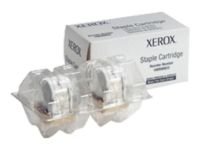 QuickFind: 196521 | Mfr part code: 108R00823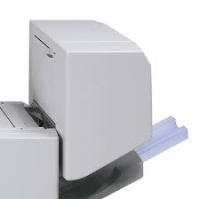 Compatible With Xerox Workcentre Printers
Booklet folder with stapler
QuickFind: 288968 | Mfr part code: 497K03850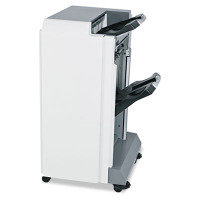 Total Media Capacity: 3500 sheets in 2 tray(s)
Media Type: Plain paper, glossy paper, cards
For use with: Lexmark C950DE Lexmark X950DE, 952DE, 952DTE, 954DE,...
QuickFind: 338268 | Mfr part code: 22Z0175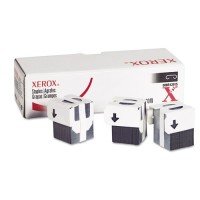 For use with Xerox WorkCentre Pro 123/128 Printers
Pack of 3
15,000 Staples
QuickFind: 492135 | Mfr part code: 008R12915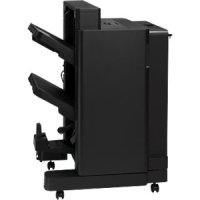 For use with HP LaserJet Enterprise flow MFP M830z, M806x+
Increase productivity and get additional output capacity of up to 3000...
Streamline print jobs and improve efficiency.
QuickFind: 581415 | Mfr part code: CZ285A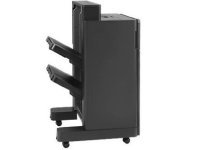 Mailbox mode: Up to 1300 sheets (Bin 1), up to 1700 sheets (Bin 2)...
Stacker mode: Up to 3000 sheets (Bin 1)
Dimensions: 683 x 668 x 1092 mm
QuickFind: 582882 | Mfr part code: A2W80A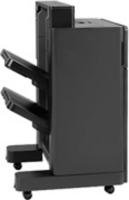 Get extra output capacity and increase productivity
Provides automatic stapling and stacking for improved efficiency and...
QuickFind: 614545 | Mfr part code: CZ996A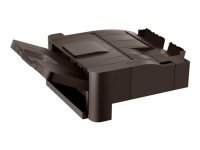 QuickFind: 744165 | Mfr part code: SL-FIN501L/SEE
QuickFind: 744168 | Mfr part code: SL-FIN502L/SEE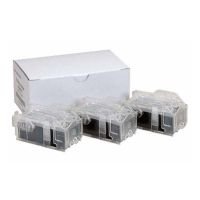 For use with Lexmark Laser Printers
Approx 15,000 Staples in total
5,000 Staples per pack
Pack of 3
QuickFind: 229894 | Mfr part code: 25A0013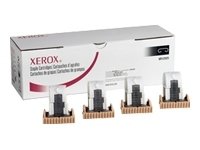 For use with: Xerox Copycentre C2636 Xerox DocuColor 240, 250 Xerox...
QuickFind: 453197 | Mfr part code: 008R12925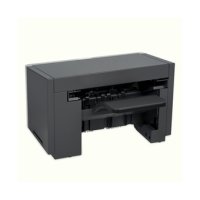 QuickFind: 507094 | Mfr part code: 40G0850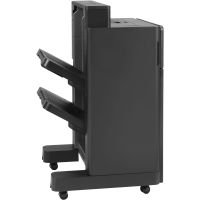 Improve Workflow with automatic stapling and stacking
Trouble-free unattended printing of complex documents
QuickFind: 581334 | Mfr part code: CZ994A
For use with Lexmark MS81X, MX71X
The Spacer cannot be used with the 2100-Sheet Tray
The optional caster base may be required when the product is configured...
Grey
QuickFind: 659057 | Mfr part code: 40G0854