3D Printers
3D Printers from Ebuyer.com
Are you ready to embrace the latest thing in printing technology? 3D technology is here and, if all the reports are to be believed, it is here to stay. Get in on the ground floor and join the 3D revolution today with the Ebuyer range of cutting-edge 3D printers.
Read more...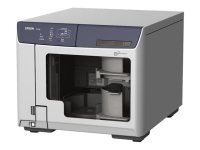 USB 2.0 (High-speed) Interface
Publishes up to 15 CDs/hour
Publishes up to 8 DVDs/hour
Speed mode up to 60 discs/hour
Quality mode up to 40 discs/hour
QuickFind: 516726 | Mfr part code: C11CB72021CU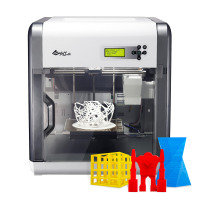 Plug-and-Play printer. No assembly required
User-Friendly Filament: With easy-to-install filament cartridges....
Closed printing area protects users from the high temperatures...
QuickFind: 660756 | Mfr part code: 3F10AXEU00B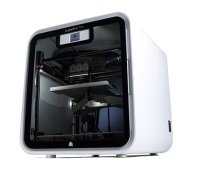 Triple-head 3D Printer
Ultra portable, plug and play 3D printer for the home, school or office...
Wireless connectivity for shared, cable-free access
QuickFind: 662789 | Mfr part code: 401735
Print in multiple colours with the Dual Head Extruder
Large build Platform
Enclosed 3D Printing,
Auto-calibration
QuickFind: 708310 | Mfr part code: 3F20AXEU00D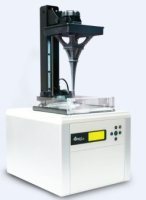 5" x 5" x 7.9" build volume
25 microns resolution
Fine detail 3D printer
Stereolithography Apparatus print process
QuickFind: 708313 | Mfr part code: 3L10XXEU00E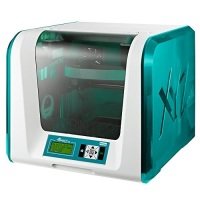 Build volume 15x15x15cm
Smart Self-Calibration
100 to 400 microns resolution
Fused Filament Fabrication
£ 229.98 inc. vat
£249.98
save £20.00
£191.65 ex. vat
£208.31
save £16.66
View Product
QuickFind: 736393 | Mfr part code: 3F1JWXEU01B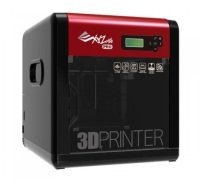 Multi-Function 3D Printer - Scan and Print
20x20x19cm Build Volume
As litle as 100 microns for detailed prints
Wireless and USB Connections
QuickFind: 746019 | Mfr part code: 3F1ASXEU00B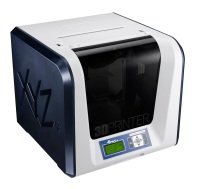 Print, Scan and Wi-Fi
Non-heated bed
Rapid scanning in just 5 minutes
Prints at just 39dB
QuickFind: 751380 | Mfr part code: 3F1JSXEU00D
Fused Filament Fabrication
Create anything, anywhere.
lightweight and mobile
11 fashionable colors of filaments to choose from
QuickFind: 759113 | Mfr part code: 3N10XXUK00A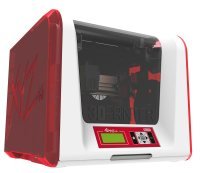 5.9 x 5.9 x 5.9 Build Volume
200 to 400 microns resolution
Technology FFF (Fused Filament Fabrication)
Print Material PLA
Panel Type 26" FSTN LCM
QuickFind: 771829 | Mfr part code: 8XY3F2JWXEU01D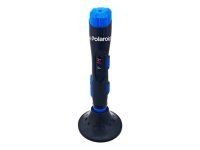 Draw 3D models with ease
Use with Polaroid PLA filaments
Use the stencilize button to turn photographs into stencils
3D Pen
QuickFind: 780273 | Mfr part code: 3D-FP-PL-2000-00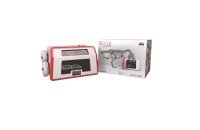 Desktop 3D printer for business
Build size: 280x150x150mm
Dual extrusion allows you to use two filaments at once
QuickFind: 780760 | Mfr part code: 3D-FP-ST-1001-00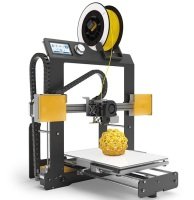 Build Size Up To 297 X 210 X 220 Mm
Layer: 50 µm
USB
With Heated Bed
QuickFind: 805413 | Mfr part code: H000205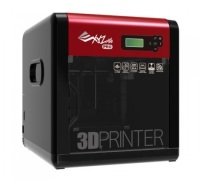 7.8 x 7.8 x 7.8" build volume
Home WiFi connectivity
100 to 400 microns resolution
Fused Filament Fabrication
QuickFind: 736392 | Mfr part code: 3F1AWXEU00B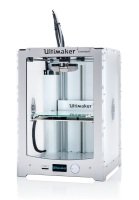 Easily switch beteen different nozzle sizes
Optimized airflow for smoother prints
Easy swapout of filaments
QuickFind: 741915 | Mfr part code: 2EXTPLUS
Return to top
Dont Just Break The Mould, Forget It
Ebuyer offer models and accessories from a range of top 3D printing brands, including 3D Systems and XYZ Printing. Whether you want to start small and get acquainted with the new tech or jump straight in and plump for the biggest and best this new field has to offer, Ebuyer has a 3D printer to match your budget and vision.
Much of the publicity surrounding 3D printing highlights its ability to render three-dimensional digital concepts into fun, novelty plastic items, such as animals and action figures.
While this will certainly appeal to particular demographic, there is another use for the tech that has endless applications: the creation of spare plastic parts for devices that have either lost or burned up their existing parts. No need to contact the manufacturer for a new fiddly washer, just print your own!
At Ebuyer, we stock a wide range of 3D printers suitable for both business and personal use. Find your perfect printer using the filters on the left of the screen. Don't forget that with Ebuyer you always get fast delivery and low prices.