3D Printers
(34)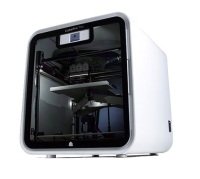 Ultra portable, plug and play 3D printer for the home, school or office...
Wireless connectivity for shared, cable-free access
QuickFind: 664457 | Mfr part code: 401734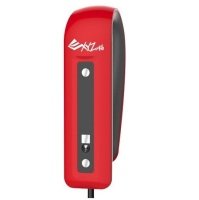 Powered by Intel RealSense
Great Affordability
Scan with Ease
Take it Wherever You Go
QuickFind: 736394 | Mfr part code: 3SH10XEU00B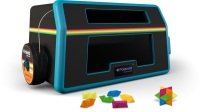 Build speed 20-100mm/sec
Built in WiFi camera for monitoring your prints
Max build size, 250 x 150 x 150mm
Auto calibration each time you print
Detachable print bed for hassle free printing
QuickFind: 761941 | Mfr part code: PL-1000-00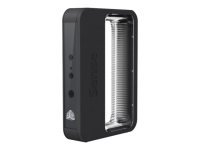 3D scanner
Accuracy of close to 1 mm with resolution at 1 mm
Color resolution of 1920 x 1080
Save data out to four industry-standard formats for downstream uses...
QuickFind: 765857 | Mfr part code: 350470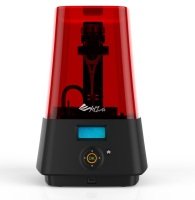 Maximum printing area: 6.4 x 4 x 12 cm
Printing material: Photopolymer resin /castable resin
Connectivity: USB 2.0/ USB stick
Display panel type: 2.6 inch
QuickFind: 810251 | Mfr part code: 3DD10XEU01F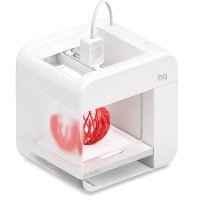 Operative system: Android M
Memory: 8GB
Communications: Wi-Fi 802.11 b/g/n
Print volume: Print volume: 140 x 140 x 140 mm
QuickFind: 816137 | Mfr part code: D000023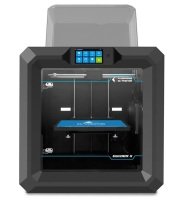 Assisted levelling system
Filament run out detection
Resume printing from power failure
5-inch Touch panel
Build volume: 280 x 250 x 300mm
QuickFind: 821497 | Mfr part code: 10000090001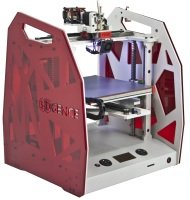 Connectivity: USB, SD card
Printing technology: FFF
Build volume: 235 x 255 x 195 mm
Minimum wall thickness: 0.3 mm
Filament type: ABS, PLA and others
QuickFind: 821524 | Mfr part code: ONE.WG.001.2.RED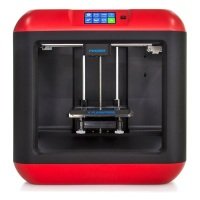 Build Volume: 140 L X 140 W X 140 H mm
Filament diameter: 1.75 mm
Nozzle diameter: 0.4 mm
Extruder quantity: 1
Connectivity: Wi-Fi, USB Cable, USB Stick
QuickFind: 828281 | Mfr part code: 10000099001#1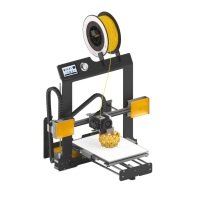 Assembly in under 2 hours
A DIY printer with professional results
In-house designed extruder with a Double Drive Gear traction system...
Self-levelling via an inductive sensor
QuickFind: 829311 | Mfr part code: H000193
Return to top
3D Printers from Ebuyer.com
Are you ready to embrace the latest thing in printing technology? 3D technology is here and, if all the reports are to be believed, it is here to stay. Get in on the ground floor and join the 3D revolution today with the Ebuyer range of cutting-edge 3D printers.
Dont Just Break The Mould, Forget It
Ebuyer offer models and accessories from a range of top 3D printing brands, including 3D Systems and XYZ Printing. Whether you want to start small and get acquainted with the new tech or jump straight in and plump for the biggest and best this new field has to offer, Ebuyer has a 3D printer to match your budget and vision.
Much of the publicity surrounding 3D printing highlights its ability to render three-dimensional digital concepts into fun, novelty plastic items, such as animals and action figures.
While this will certainly appeal to particular demographic, there is another use for the tech that has endless applications: the creation of spare plastic parts for devices that have either lost or burned up their existing parts. No need to contact the manufacturer for a new fiddly washer, just print your own!
At Ebuyer, we stock a wide range of 3D printers suitable for both business and personal use. Find your perfect printer using the filters on the left of the screen. Don't forget that with Ebuyer you always get fast delivery and low prices.