Dot Matrix Printers
Dot Matrix Printers from Ebuyer.com
It may be surprising to some but dot matrix printers are still used by businesses throughout the country. Though inkjet and laser printers have seen this style of machine die out in the home and office, its simplicity and reliability can still provide an ideal solution for many business users.
They are predominately used with multi-part stationery and with point of sale systems. The tractor feed also makes these printers especially useful in settings such as garages, restaurants, and data centres. Whatever you use your dot matrix printer for we have a great selection for you to choose from including machines from Epson, Lexmark, and OKI. Order today for fast delivery within the UK.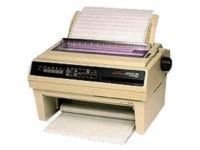 Printer Type: dot-matrix - 24 pin - monochrome
Print Speed: Up to 607 char/sec
Max Resolution ( B&W ): 360 dpi
QuickFind: 72800 | Mfr part code: 09000327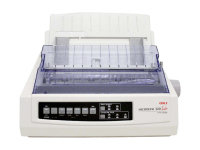 High throughput, build quality and reliability
Suitable for multipart, continuous forms, labels and for high volume...
3 million character ribbon life
Parallel Connection
QuickFind: 72823 | Mfr part code: 09000186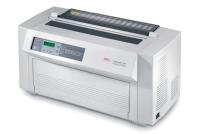 Super speed, 136 column dot-matrix printer
Ideal for purchasing and distribution applications (up to 10 part...
Dual 9 pin ultra-reliable printhead
1066 characters per second print speed
QuickFind: 73630 | Mfr part code: 00111601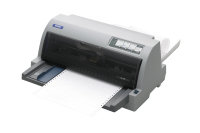 A4 landscape, 106 columns
New Print Speed Enhancer for faster printing under Windows
Parallel and USB interfaces
Prints up to 1 + 6 part forms
QuickFind: 170113 | Mfr part code: C11CA13051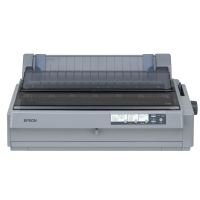 Print Speed: Up to 480 char/sec
Interface: Parallel, USB
Max Resolution: 10 cpi
Media Type: Envelopes, labels, plain paper, continious forms, cards...
QuickFind: 204549 | Mfr part code: C11CA92001A0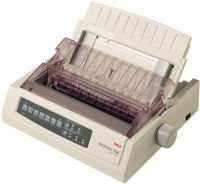 High speed, high volume, outstanding reliability
Precision, flexibility and resilience
Eco-friendly and cost effective
QuickFind: 257243 | Mfr part code: 01308202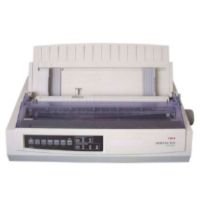 High speed, high volume, outstanding reliability
Precision, flexibility and resilience
Eco-friendly and cost effective
QuickFind: 259583 | Mfr part code: 01308302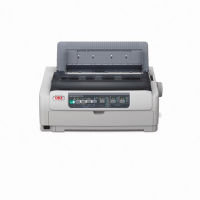 Flies through up to 6-part forms and reports at print speeds of up to 576...
24-pins deliver sharper, detailed text
Scalable fonts improve presentation and speed
Long life ribbon, 8 million characters
QuickFind: 259993 | Mfr part code: 01293101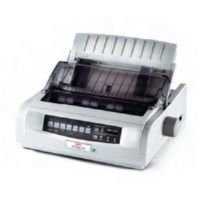 9-pin, 80 column dot matrix printer
Up to 570 characters per second (cps) print speed
Eco-friendly, with power consuption in sleep mode at just 1.5W...
Capable of printing up to 1 orginal and 5 copies
QuickFind: 260489 | Mfr part code: 01308602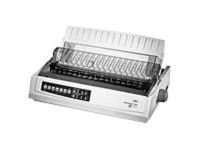 80/136 column dot matrix printers
24-pin print head with OKI reliability
Up to 390 characters per second print speed
Multi-part paper-handling (original + 4 copies)
QuickFind: 260490 | Mfr part code: 01308502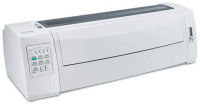 Reliability and performance
Flexible paper handling
Easy to use
High-quality and long lasting
QuickFind: 343363 | Mfr part code: 11C2844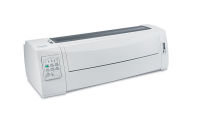 Reliability and performance
Flexible paper handling
Easy to use
High-quality and long lasting
QuickFind: 343366 | Mfr part code: 11C2843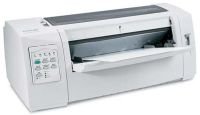 Print Speed: 12 cpi Up to 400 char/sec- draft
Resolution: 240 dpi x 144 dpi
Interface: Parallel, USB
Connectivity Technology: Wired
QuickFind: 343983 | Mfr part code: 11C2838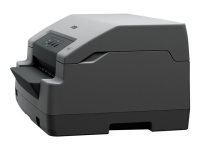 QuickFind: 356500 | Mfr part code: C11CB01301A0
OKI Microline ML1120eco (9-pin) Dot Matrix Printer
80 Columns
240x216 dpi PRint Resolution
USB/Parallel/Serial (Epson LX IBM Graphics Microline)
QuickFind: 484226 | Mfr part code: 01329901