Dot Matrix Printers
(13)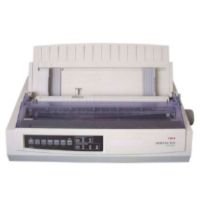 High speed, high volume, outstanding reliability
Precision, flexibility and resilience
Eco-friendly and cost effective
Free Delivery
QuickFind: 259583 | Mfr part code: 01308302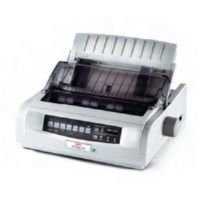 9-pin, 80 column dot matrix printer
Up to 570 characters per second (cps) print speed
Eco-friendly, with power consuption in sleep mode at just 1.5W...
Capable of printing up to 1 orginal and 5 copies
Free Delivery
QuickFind: 260489 | Mfr part code: 01308602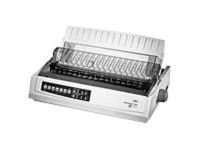 80/136 column dot matrix printers
24-pin print head with OKI reliability
Up to 390 characters per second print speed
Multi-part paper-handling (original + 4 copies)
Free Delivery
QuickFind: 260490 | Mfr part code: 01308502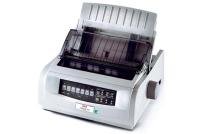 24-pin, 80 column dot matrix printer
0 Up to 473 characters per second (cps) print speed
Eco-friendly technology, sleep mode consumes just 1.5W
Free Delivery
QuickFind: 654720 | Mfr part code: 01308803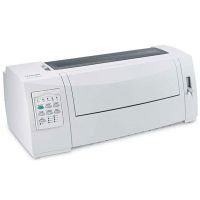 Resolution: Up to 360x360 dp
Print speeds: up to 556 cps
Interface: USB, Ethernet 10/100Base-TX
Media Type: Plain paper, continious forms
Free Delivery
QuickFind: 343365 | Mfr part code: 11C2842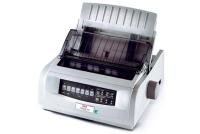 24-pin, 136 column dot matrix printer
Up to 473 characters per second (cps) print speed
Eco-friendly technology, sleep mode consumes just 1.5W
IBM and Epson emulations
Free Delivery
QuickFind: 654728 | Mfr part code: 01308903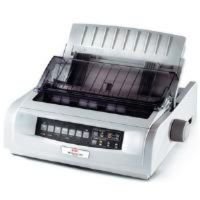 80 column dot-matrix printer
High durability 24-pin print head
Up to 473 characters per second print speed
Multi-part paper handling
Optimized for high levels of throughput
Free Delivery
QuickFind: 257244 | Mfr part code: 01308802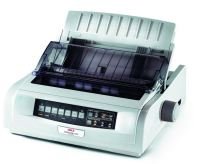 Print Speed: Up to 570 char/sec
Interface: Parallel, USB
Max Resolution: 240 dpi x 216 dpi
Media Type: Envelopes, plain paper, continious forms
Free Delivery
QuickFind: 257261 | Mfr part code: 01308702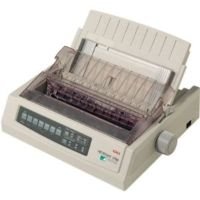 Print Speed: Up to 700 char/sec
Interface: Parallel, USB
Service & Support: 3 years warranty
Media Type: Envelopes, labels, plain paper, continious forms, cards,...
Free Delivery
QuickFind: 260017 | Mfr part code: 01268401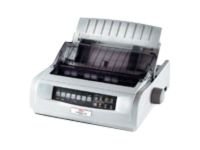 136-column dot-matrix printer
High durability 24-pin print head
Up to 473 characters per second print speed
Multi-part paper handling (original + 4 copies)
Free Delivery
QuickFind: 260491 | Mfr part code: 01308902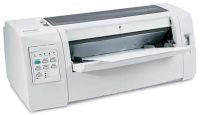 Resolution: 240 dpi x 144 dpi
Print Speed: Up to 618 char/sec - fast draft
Max Sheets in Multi-Part Form: 6
Interface: USB, Ethernet 10/100Base-TX
Free Delivery
QuickFind: 343984 | Mfr part code: 11C2839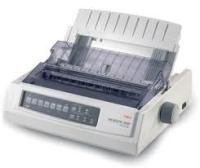 24-Pin Dot Matrix Printer
Narrow and Wide Carriage Versions
24-pin print head delivers sharp, detailed text
Epson FX, IBM ProPrinter And Oki MicroLine Emulations
Free Delivery
QuickFind: 654727 | Mfr part code: 01308503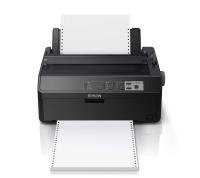 Delivers quality text and graphics for critical applications
Facilitates greater productivity with less downtime
Ensures low cost per page
Free Delivery
QuickFind: 837931 | Mfr part code: C11CF39403
Return to top
Dot Matrix Printers from Ebuyer.com
It may be surprising to some but dot matrix printers are still used by businesses throughout the country. Though inkjet and laser printers have seen this style of machine die out in the home and office, its simplicity and reliability can still provide an ideal solution for many business users.
They are predominately used with multi-part stationery and with point of sale systems. The tractor feed also makes these printers especially useful in settings such as garages, restaurants, and data centres. Whatever you use your dot matrix printer for we have a great selection for you to choose from including machines from Epson, Lexmark, and OKI. Order today for fast delivery within the UK.