Ebuyer Recommends
Canon Large Format Printers
(4)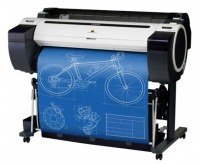 High-volume continuous printing with hard drive
Faster carriage speed
Clearer quality on CAD drawings and HP-GL/2 compatible
QuickFind: 661019 | Mfr part code: 8966B003AA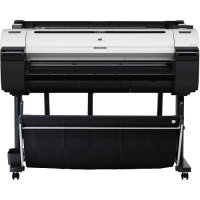 2400 x 1200 dpi
Gigabit LAN, USB 2.0
Borderless printing
High-volume continuous printing
Direct Print & Share software
QuickFind: 718089 | Mfr part code: 9856B003AA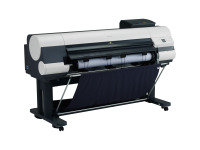 A0 Size prints in 42 seconds and A1 in 22 seconds
2,400 x 1,200 dpi Print Resolution
Border-less Printing
QuickFind: 222532 | Mfr part code: 3811B003AA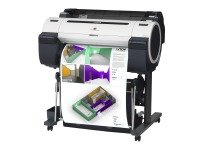 A1 CAD printer capable of superb quality full colour posters too...
Compact 24 inch body on floor stand with handy print catch basket...
Speedy printing - from 28 secs for an A1 plot
QuickFind: 728371 | Mfr part code: 9854B003AA
Return to top
Canon Large Format Printers from Ebuyer.com
You're unlikely to find a large format printer in your average home, but in busy office environments where large scale printing is required, they are an indispensable fixture. Canon's range of large format printers are capable of producing high quality printed documents, such as posters, floorplans and technical CAD/GIS images, in either black and white or dazzling full colour.
The Biggest And Best Large Format Printers
Canon specialise in designing printers that are both straightforward to use and capable of increasing productivity. Many of the models in Canon's range have fast carriage speeds that combine with software shortcuts to put the most frequently used settings at users' fingertips. They also include spacious internal hard drives that allow you to store even the most complex, data heavy print job files.
As well as making efficient use of time in the workplace, Canon's large format printers are also designed with money in mind. The total cost of ownership is always kept as low as possible thanks to an efficient use of ink. There is also a function that allows the user that collects and logs print job data to make it easier than ever to work out the cost or time of a specific print run.
At Ebuyer, we stock a wide range of Canon Large Format Printers suitable for business use. Find your perfect printer using the filters on the left of the screen. Don't forget that with Ebuyer you always get fast delivery and low prices.