Smart Thermostats
(3)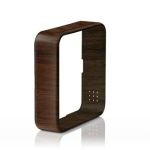 Personalise your Hive thermostat to complement your home
Plus a special wood effect frame
Easy to fit, detach your old frame and clip on your new one
Free Delivery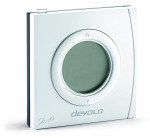 Easy, centralised control of the room temperature
Illuminated display
Full 3-year manufacturer's warranty
Free Delivery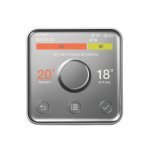 Control multiple heating zones
Control your heating at home, or from your mobile, tablet or laptop...
Never heat an empty home again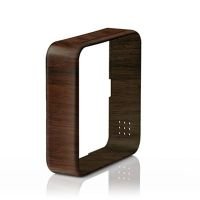 Personalise your Hive thermostat to complement your home
Plus a special wood effect frame
Easy to fit, detach your old frame and clip on your new one
QuickFind: 781097 | Mfr part code: RFRAMEWOOD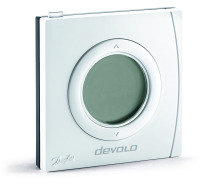 Easy, centralised control of the room temperature
Illuminated display
Full 3-year manufacturer's warranty
Free Delivery
QuickFind: 743778 | Mfr part code: 9507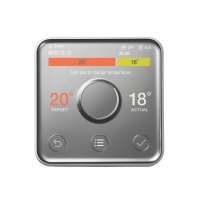 Control multiple heating zones
Control your heating at home, or from your mobile, tablet or laptop...
Never heat an empty home again
Free Delivery
QuickFind: 781095 | Mfr part code: HAH2PMZ
Return to top
Looking for a smart way to save on your energy bills? Consider a smart thermostat from Ebuyer. With a smart thermostat, you can control the temperature of your home from one handy device. Simply connect it to your smart phone, and quickly and easily change your home's heating. Browse the collection of smart thermostats we carry below.
From brands such as Devolo and Hive, smart thermostats are quick to have installed by a qualified person, and give you complete control of your home's heating, all from your smart phone.
You can even find thermostats in our range that enable you to set temperature zones, meaning you can heat just the rooms you'll be using, or turn up the heat in rooms you know stay cooler than the rest.
Some of the appliances in this range also feature a holiday mode, meaning you can programme the device to not heat your home too much while you're away, or alternatively be set so you return to a lovely warm home.
With free delivery on orders over £49.99, and our price match promise to make the most of, you're sure to get a good deal on smart thermostats with Ebuyer.
Find your smart thermostat in the collection above, and see how much energy you could save today!