Smart Plugs
(8)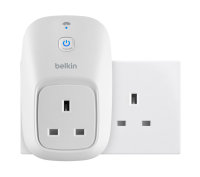 Turn electronic devices on/off from anywhere
Set schedules for lamps, TVs, stereos, and more
Use with free WeMo app
Compatible with Apple devices iOS 5 and higher
QuickFind: 409933 | Mfr part code: F7C027uk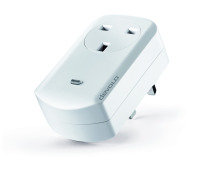 Time-controlled activation and disabling of connected devices...
Measures the power consumption
Intuitive operation via an app for smartphone, tablet and computer...
QuickFind: 743770 | Mfr part code: 9500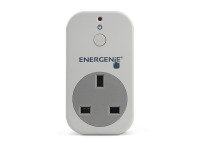 Wireless radio frequency controlled adapter
25 meters range
Control electrical devices
£ 15.93 inc. vat
£17.99
save £2.06
£ 13.27 ex. vat
£14.99
save £1.72
View Product
QuickFind: 781049 | Mfr part code: ENER022-S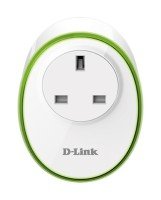 Manage appliances from anywhere
Set your own schedules
Amazon Echo's Alexa, Google Assistant and IFTTT compatible
Compact design
QuickFind: 822910 | Mfr part code: DSP-W115/B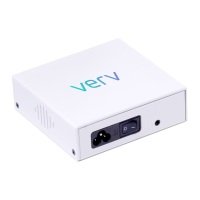 Device recognition
Appliance insights
Easy installation
Household summary
Helpful prompts
Free Delivery
QuickFind: 806508 | Mfr part code: ABCB03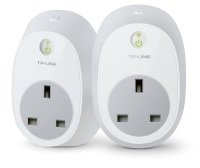 Works with Alexa
Remote Access
Energy Monitoring
Scheduling
Away Mode
Free Delivery
QuickFind: 828172 | Mfr part code: HS100 KIT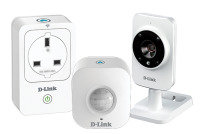 Smart Plug (DSP-W215)
Wi-Fi Motion Sensor (DCH-S150)
Monitor HD (DCS-935L)
Free Delivery
QuickFind: 703887 | Mfr part code: DCH-100KT/B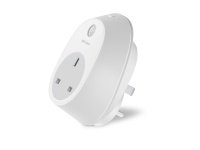 Remote Access
Scheduling
Away Mode
Works with Amazon Alexa
QuickFind: 752701 | Mfr part code: HS100(UK)
Return to top
If you're looking to upgrade the way you use electricity in your home, take a look at the smart plugs we sell here at Ebuyer. Controllable through an app and with the ability to be programmed to turn on and off at certain times, smart plugs are the new way to control your electricity usage. As well as monitoring how much electricity you're using, these plugs are ideal for keeping on top of your utilities. Browse the collection below.
Smart plugs are really simple to install. They connect to your existing Wi-Fi, and enable you to track how much electricity a particular appliance uses. You can also use a smart plug to set timers for when you'd like a device to turn on - ideal for security lighting in the home - as well as control it through your smart phone.
As well as giving you the freedom to take control of the appliances in your home, smart plugs let you monitor how much energy you're using, which is ideal if you're trying to reduce your regular utility bills.
Take a look at the smart plugs we have available, and don't hesitate to get in touch with a member of our friendly team if you have any questions about using smart tech in your home.