Smart Doorbells & Door Entry Systems
(3)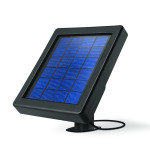 Connects to your Stick Up Cam via a micro USB cable
Weather resistant
Adjustable mounting bracket
Quick and easy do-it-yourself installation
Free Delivery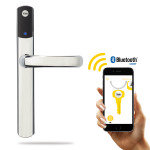 Your Smartphone is now your key
Simple to fit – DIY Friendly
Send and manage mobile keys access via your smartphone
Free Delivery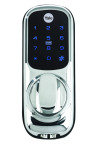 Convenient and simple to use
Security as standard with a tamper alarm and incorrect PIN code feature...
Battery powered so no reliance on electricity
Connects to numerous leading smart home systems*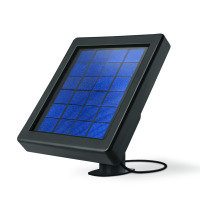 Connects to your Stick Up Cam via a micro USB cable
Weather resistant
Adjustable mounting bracket
Quick and easy do-it-yourself installation
QuickFind: 781553 | Mfr part code: 88SP000FC000 / 8ASPS6-0EU0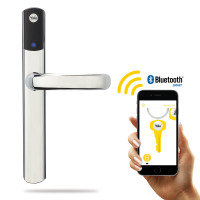 Your Smartphone is now your key
Simple to fit – DIY Friendly
Send and manage mobile keys access via your smartphone
Free Delivery
QuickFind: 785432 | Mfr part code: SD-L1000-CH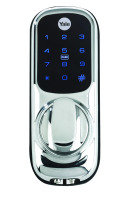 Convenient and simple to use
Security as standard with a tamper alarm and incorrect PIN code feature...
Battery powered so no reliance on electricity
Connects to numerous leading smart home systems*
Free Delivery
QuickFind: 785431 | Mfr part code: YD-01-CON-NOMOD-CH
Return to top
If you want to make your home more secure, you've come to the right place. Our selection of smart doorbells and door entry systems are designed to protect your nest from intruders and give you peace of mind, but they also come with great features to make your life that little bit easier too. With products from big names like Yale and Ring, you can trust our range - scroll down and find home security solutions you can rely on.
Smart doorbells and door entry systems are part of the wave of tech that's currently being released to make homes more homeowner-friendly.
Smart doorbells connect to your home's Wi-Fi and allow you to view who's calling at your home from wherever you are on your smartphone via an app. Many let you communicate with your visitors from afar too, making sure that guests will never get caught out when you're out and about. Some stick to your door or existing doorbell wiring, while others are placed above your entrance, giving you a bird's eye view of any visitors.
Door entry systems are similar, but more security-focused. They let you enter and exit your home in a more secure way, letting you lock up without the need for a key. Some products feature key cards and key rings to allow entry, while others function using a temporary or permanent pin code - this can be really useful if you're not home and a guest gets locked out of your home.
Order through Ebuyer and enjoy free delivery on orders £49.99 or over, and if you find the product you're after cheaper elsewhere, we'll match the price - take a look at our price match promise for more details. Scroll up and see the range today.