Smart Water Leak Detectors
(1)
Free Delivery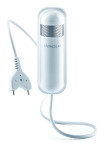 Water leak sensor
Wireless - Z-Wave
Indoor usage
3 years warranty
£ 50.16 inc. vat
£51.96
save £1.80
£41.80 ex. vat
£43.30
save £1.50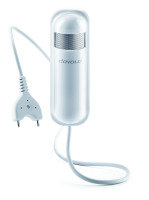 Water leak sensor
Wireless - Z-Wave
Indoor usage
3 years warranty
£ 50.16 inc. vat
£51.96
save £1.80
£41.80 ex. vat
£43.30
save £1.50
View Product
QuickFind: 766284 | Mfr part code: 9674
Return to top
There's nothing more devastating than finding a leak in your home when it's simply too late. Uncontrolled water can cause havoc in the home, destroying possessions, memories and potentially putting families in difficult situations as their home must be repaired. Avoid disasters before it's too late, and install a water leak detection system in your home. Take a look at the products available below, and enjoy free delivery when you spend £49.99 or more online at Ebuyer.
Electronic water leak detection systems, like those from Devolo, work on the basis that all leaks produce a sound. While we might not be able to hear it, the advanced systems can detect these sounds and even distinguish where leaks are located by measuring frequencies and analysing whether the water escaping is under low or high pressure in the pipes.
While the information used might seem obscure to the average homeowner, having a water and leak detector installed can help a trained expert to locate the leak while alerting you about the initial problem.
It's ideal for detecting issues in pipes, dishwashers, washing machines and more and the smart systems built into many modern water and leak detectors can even send a text message or email to your chosen device to let you know about the leak instantly, even if you're not at home.
There's great news for online Ebuyer customers too, orders order £49.99 come with free delivery and our price match promise ensures you pay the lowest possible price for your water and leak detection system.
Find out more about the brilliant water and leak detection systems by contacting one of our experts at Ebuyer on 0871 528 51 26.