Sound & Vision
(6)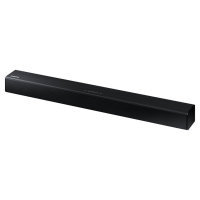 The easy way to upgrade your audio
The compact way to enjoy great audio
Clear vocal performance from 2 built in speakers and two woofers...
Clear Voice Technology
Free Delivery
£ 84.99 inc. vat
£99.99
save £15.00
£ 70.82 ex. vat
£83.32
save £12.50
View Product
QuickFind: 727773 | Mfr part code: HW-J250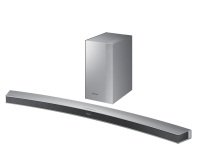 260W
Wireless Surround Sound
Powerful Bass
Beautifully Soft Curved Design
Bluetooth or Wi-Fi Connectivity
Free Delivery
QuickFind: 855977 | Mfr part code: HW-M4501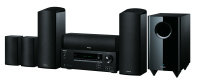 Enjoy Perfect High-Definition Movie Soundtracks
Latest Spec HDMI® (4 In / 1 Out)
True Power from Discrete Amplifiers
QuickFind: 779924 | Mfr part code: HT-S5805/HT-R494/HTP-588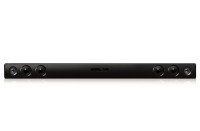 Channel 2.0 CH
Total Power Output 100 W
Front 50W x 2 (Tweeterx2)
Bluetooth
Audio Input Portable In (3.5Ø)
Free Delivery
QuickFind: 760254 | Mfr part code: LAS260B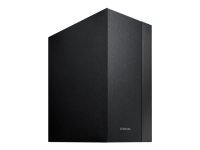 Free Delivery
QuickFind: 793800 | Mfr part code: HW-M4500/XU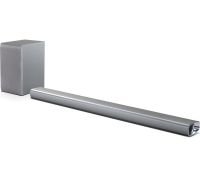 320 W
Supports High-Resolution Audio
Wireless subwoofer
Part of the LG Smart WiFi Sound system
Bluetooth
Free Delivery
QuickFind: 830978 | Mfr part code: SJ6
Return to top
Sound and Vision
We all enjoy movies, TV and music. And we have plenty of options when it comes to deciding on how we will listen or match our media.
The days of having to wait for a movie to appear on TV are long gone and now we can choose to watch a film or music video, on our tablet PC or laptop.
Of course we can still choose to watch movies or programmes on our televisions. But even our TV's have become smarter and we can now download or stream online content to watch whenever we wish.
But if the way we watch TV has changed so has the way we listen to music. Now we are more likely to download our tunes to our tablet PC, smartphone or personal media player.
It's all at Ebuyer
Whichever way you choose to watch or listen to your media you will find the device you need right here on Ebuyer. Take advantage of our daily deals and order today.