Home Cinema
(8)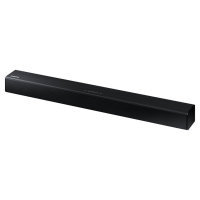 The easy way to upgrade your audio
The compact way to enjoy great audio
Clear vocal performance from 2 built in speakers and two woofers...
Clear Voice Technology
Free Delivery
£ 84.99 inc. vat
£99.99
save £15.00
£ 70.82 ex. vat
£83.32
save £12.50
View Product
QuickFind: 727773 | Mfr part code: HW-J250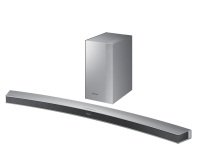 260W
Wireless Surround Sound
Powerful Bass
Beautifully Soft Curved Design
Bluetooth or Wi-Fi Connectivity
Free Delivery
QuickFind: 855977 | Mfr part code: HW-M4501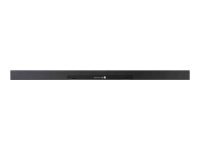 Free Delivery
QuickFind: 793799 | Mfr part code: HW-M360/XU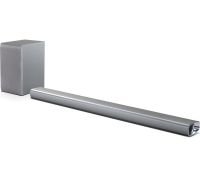 320 W
Supports High-Resolution Audio
Wireless subwoofer
Part of the LG Smart WiFi Sound system
Bluetooth
Free Delivery
QuickFind: 830978 | Mfr part code: SJ6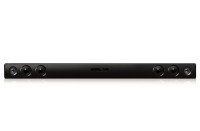 Channel 2.0 CH
Total Power Output 100 W
Front 50W x 2 (Tweeterx2)
Bluetooth
Audio Input Portable In (3.5Ø)
Free Delivery
QuickFind: 760254 | Mfr part code: LAS260B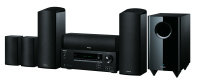 Enjoy Perfect High-Definition Movie Soundtracks
Latest Spec HDMI® (4 In / 1 Out)
True Power from Discrete Amplifiers
QuickFind: 779924 | Mfr part code: HT-S5805/HT-R494/HTP-588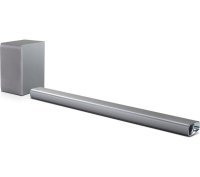 Free Delivery
QuickFind: 855254 | Mfr part code: EBR1-SJ6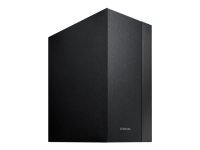 Free Delivery
QuickFind: 793800 | Mfr part code: HW-M4500/XU
Return to top
For the ultimate film experience in your living room, why not set up a home theatre system? Here at Ebuyer.com, we offer everything you need - from home theatre wireless kits to complete surround sound systems, through to networking solutions, televisions and
DVD and Blu-ray players
.
When setting up home cinema audio equipment, you'll want to make sure the various speakers are positioned in the right places to get the best effect for films and games.
The best systems will include six speakers: two for behind the listeners, two for either side of the screen, one centre speaker and a subwoofer.
Ebuyer.com makes it easy for you to find the right solutions for your home entertainment system. Our low prices could help you to afford a high-quality surround-sound system, while free shipping on orders over £49.99* will help you save even more money.
*See our Terms and conditions.