Ebuyer Recommends
Buffalo 1TB External Hard Drive
(12)
SuperSpeed USB 3.0 Connectivity
TurboPC EX utility - Copy & move files even quicker
Hardware Disk Encryption 256-bit AES
Included AC adapter
QuickFind: 282538 | Mfr part code: HD-LX1.0TU3-EU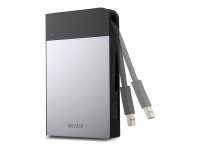 USB 3.0 Portable Hard Drive
Transfer rate Max 5 Gb/s
Powered By USB
QuickFind: 728497 | Mfr part code: HD-PZF1.0U3S-EU
External Hard Drive (portable)
1TB
USB 3.0
QuickFind: 755015 | Mfr part code: HD-PNF1.0U3BR-EU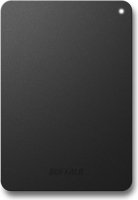 Shockproof and Secure
USB 3.0/2.0 Compatibility
USB powered, no additional power supply needed
3 Year Warranty
£ 53.99 inc. vat
£57.41
save £3.42
£44.99 ex. vat
£47.84
save £2.85
View Product
QuickFind: 697489 | Mfr part code: HD-PNF1.0U3BB-EU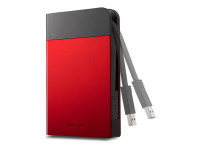 USB 3.0 Portable Hard Drive
Transfer rate Max 5 Gb/s
Powered By USB
QuickFind: 728496 | Mfr part code: HD-PZF1.0U3R-EU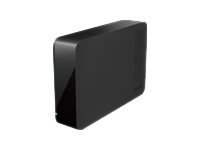 External Hard Drive (desktop)
1TB
3.5"
USB 3.0
QuickFind: 754569 | Mfr part code: HD-LC1.0U3B-EU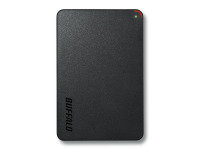 1TB Portable Hard Drive
USB 3.0 Plug-n-Play
USB powered
3 Years Warranty
£ 44.96 inc. vat
£50.79
save £5.83
£37.46 ex. vat
£42.32
save £4.86
View Product
QuickFind: 766936 | Mfr part code: HD-PCF1.0U3BD-WR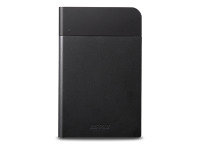 USB 3.0 Interface
Speed 5Gb/s
Powered by USB
Windows 8.1,Windows 8,Windows RT8.1/RT,Windows 7,Windows...
QuickFind: 727891 | Mfr part code: HD-PZF1.0U3B-EU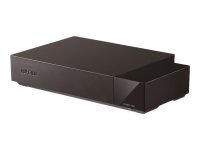 External Hard Drive (desktop)
1TB
USB 3.0
2 years warranty
QuickFind: 755017 | Mfr part code: HDV-SA1.0U3-EU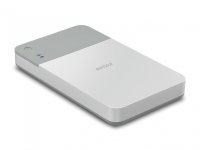 WiFi + superspeed USB 3.0 dual interface
12 hours of battery life for streaming, or, can even double as a...
The MiniStation Air makes it possible to wirelessly read and even write...
£ 99.98 inc. vat
£128.99
save £29.01
£83.31 ex. vat
£107.49
save £24.18
View Product
QuickFind: 656878 | Mfr part code: HDW-PD1.0U3-EU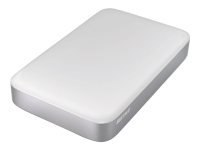 USB 3.0
Data Transfer Rates: 5Gb/s
USB bus powered
QuickFind: 413526 | Mfr part code: HD-PA1.0TU3-EU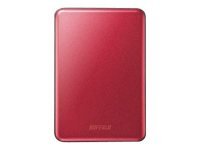 Portable Hard Drive
1TB
USB 3.0
2 years warranty
QuickFind: 760146 | Mfr part code: HD-PUS1.0U3R-WR
Return to top
Buffalo 1TB External Hard Drive from Ebuyer.com
Buffalo are renowned for providing storage devices that deliver outstanding performance and clockwork reliability. For those looking to transfer data quickly and securely Buffalo external hard drives offer an easy to use plug and play solution.
High capacity storage
A Buffalo 1TB external hard drive will hold a massive amount of data and can be used to store all your media files or to back up your hard drive.
As a guide the terabyte of storage will store over three hundred thousand MP3 files so will offer ample space for must home and small business users.
Easy to use
Just plug the drive into your computer or device's USB and you are good to go. There is no software to install and nothing to configure.
Order from Ebuyer.com
Ebuyer have a wide selection of Buffalo external hard drives available at low prices. Order today for fast UK delivery.