Ebuyer Recommends
Freecom 1TB External Hard Drive
(3)
Free Delivery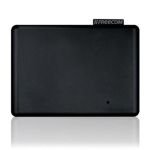 USB 3.0
Low noise, low power consumption
2 Year Manufacturer Warranty
Free Delivery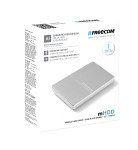 Stylish brushed aluminium enclosure
Compact and lightweight
Power via USB port
Free Delivery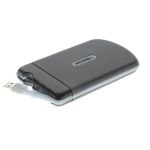 USB 3.0 connection
2 Year Manufacturer Warranty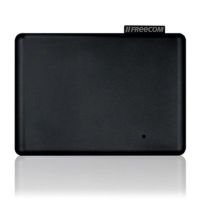 USB 3.0
Low noise, low power consumption
2 Year Manufacturer Warranty
QuickFind: 339484 | Mfr part code: F56007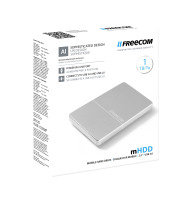 Stylish brushed aluminium enclosure
Compact and lightweight
Power via USB port
QuickFind: 756359 | Mfr part code: F56367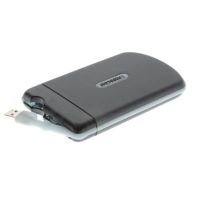 USB 3.0 connection
2 Year Manufacturer Warranty
QuickFind: 321937 | Mfr part code: F56057
Return to top
Freecom 1TB External Hard Drive from Ebuyer.com
Large capacity, relentless reliability and high performance characterise a Freecom external hard drive.
With fast devices for both Windows and Mac users there will be a Freecom hard drive to suit everyone. Portable and wired models are available along with a variety of interfaces including super-fast USB 3.0, Thunderbolt and FireWire.
Large capacity
A Freecom 1TB external hard drive can store all your media files including hundreds of videos and thousands of MP3, photos and other documents. There is also ample room to back up your computer's hard drive to keep all your data safe in the event of hardware failure.
Portable hard drives
A portable hard drive is a useful device for any of us to have. Of course one of the big advantages of a portable external drive is the ability to transport files between locations. And the plug and play functionality of these drives enable files to be quickly uploaded to any compatible machine.
Top performance
With USB 3.0 connections data can be transferred at a rate of around ten times that of a standard USB 2.0. This makes it quick and easy to download large files such as movies.
Great deals at Ebuyer
At Ebuyer we have the best value prices on line and you are sure to find the ideal Freecom 1TB external hard drive for you here. Order today and you will not only benefit from our great prices but also from our fast door-to-door delivery.