Ebuyer Recommends
Transcend 1TB external hard drive
(2)
Free Delivery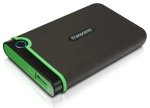 USB 3.0 Connectivity
Military Grade Shock Resistance
One Touch Auto-Backup button
£ 50.45 inc. vat
£55.61
save £5.16
£42.04 ex. vat
£46.34
save £4.30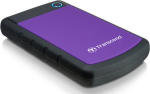 USB 3.0
2.5" Drive
3 Year Manufacturer Warranty
£ 49.38 inc. vat
£55.83
save £6.45
£41.15 ex. vat
£46.52
save £5.37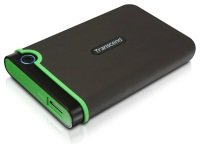 USB 3.0 Connectivity
Military Grade Shock Resistance
One Touch Auto-Backup button
£ 50.45 inc. vat
£55.61
save £5.16
£42.04 ex. vat
£46.34
save £4.30
View Product
QuickFind: 501801 | Mfr part code: TS1TSJ25M3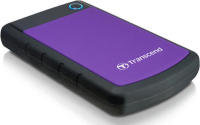 USB 3.0
2.5" Drive
3 Year Manufacturer Warranty
£ 49.38 inc. vat
£55.83
save £6.45
£41.15 ex. vat
£46.52
save £5.37
View Product
QuickFind: 474412 | Mfr part code: TS1TSJ25H3P
Return to top
Transcend 1TB external hard drives from Ebuyer.com
Durable with military level resistance to shock a Transcend external hard drive is the perfect portable device on which to store your movies, music, photos and important documents.
Tough - by design
The anti-shock rubber cases that house these drives protects them from accidental knocks and drops. Which makes them ideal for students and workers who constantly need to move their digital files around.
After all accidents do happen but with the added protection that Transcend portable drives enjoy all your data will be safe.
Easy to use
No drivers or software is needed with these drives. And this plug and play functionality means they can be used with any compatible machine making it easy to move files between different computers.
These Transcend drives are available in different specifications and interfaces including ultra-fast USB 3.0 connectivity. And you will find them all here at Ebuyer.com at great value low prices.