Ebuyer Recommends
Verbatim 1TB external hard drives
(2)
Free Delivery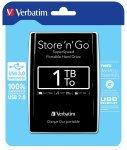 Sleek, lightweight portable drive
USB 3.0 speed up to 10x faster than USB 2.0
Backwardly compatible with USB 2.0
Verbatim 2 Year Limited Warranty
£ 39.99 inc. vat
£43.06
save £3.07
£33.32 ex. vat
£35.88
save £2.56
Free Delivery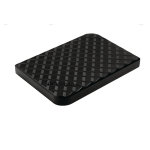 Portable Hard Drive
Includes Nero backup
Plug-and-play powered by USB
USB 3.0
Verbatim 2 Year Limited Warranty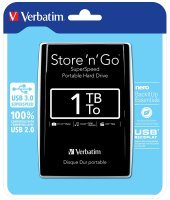 Sleek, lightweight portable drive
USB 3.0 speed up to 10x faster than USB 2.0
Backwardly compatible with USB 2.0
Verbatim 2 Year Limited Warranty
£ 39.99 inc. vat
£43.06
save £3.07
£33.32 ex. vat
£35.88
save £2.56
View Product
QuickFind: 649842 | Mfr part code: 53023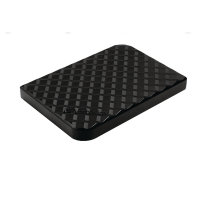 Portable Hard Drive
Includes Nero backup
Plug-and-play powered by USB
USB 3.0
Verbatim 2 Year Limited Warranty
QuickFind: 757241 | Mfr part code: 53194
Return to top
Verbatim 1TB external hard drives from Ebuyer.com
Verbatim deliver innovative and reliable storage solutions and on this page you will find a selection of their portable and desktop external hard drives.
Although desktop drives are larger units designed to remain permanently in situ beside a computer, portable devices are compact and lightweight allowing them to be taken anywhere.
Desktop or portable hard drive?
A desktop tends to be used more as a back-up device or for overflow storage whereas a portable hard drive is usually used purely as storage and for moving large files between different computers.
But, whichever kind of drive you choose, and that of course depends on what you will be using it for, you can be assured of fast transfer rates, a durable build and reliable performance.
Top performance
Equipped with fantastically fast USB 3.0 connections these devices can transfer data at around ten times the speed of a USB 2.0 device. Transferring a HD movie will take only seconds with a Transcend drive.