Ebuyer Recommends
320GB External Hard Drive
(3)
Free Delivery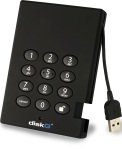 With 256-bit Protection
5400 rpm
8MB Cache
3 Year Manufacturer Warranty
Free Delivery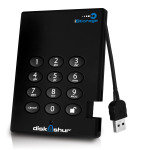 Secure access with personalised 6-16 digit PIN
Integrated USB 3.0 cable - Data transfer speeds up to 5Gbps
Encrypts all data on the fly, as fast as any USB3 hard drive
Free Delivery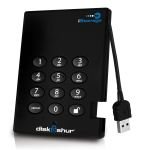 USB 3.0
5400RPM
Password protect your data
1 Year Manufacturer Warranty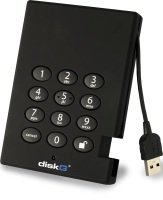 With 256-bit Protection
5400 rpm
8MB Cache
3 Year Manufacturer Warranty
QuickFind: 341097 | Mfr part code: IS-DG-256-320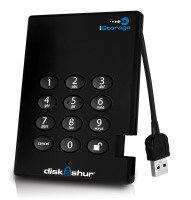 Secure access with personalised 6-16 digit PIN
Integrated USB 3.0 cable - Data transfer speeds up to 5Gbps
Encrypts all data on the fly, as fast as any USB3 hard drive
QuickFind: 481930 | Mfr part code: IS-DG3-256-320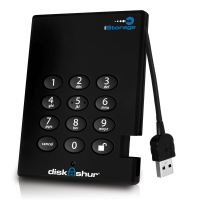 USB 3.0
5400RPM
Password protect your data
1 Year Manufacturer Warranty
QuickFind: 507942 | Mfr part code: IS-DG3-128-320
Return to top
320GB external hard drives from Ebuyer.com
With 256bit protection these encrypted iStorage external hard drives are ideal to store your sensitive or treasured files and information.
Highly portable these lightweight devices can be used to transport files securely between locations. And, with a generous 320GB of storage space, a huge amount of data can be stored on these drives.
iStorage security
With the external keyboard and personalised 16 digit PIN number preventing unauthorised access to stored data iStorage devices are fully protected. And, with data encrypted on the fly, they are among the most secure hard drives you can find.
Order from Ebuyer.com
On Ebuyer you will always find great deals on all external hard drives. Why not browse the full range and order yours today?