Ebuyer Recommends
512GB External Hard Drive
(1)
Free Delivery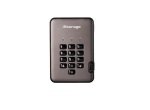 Finance from per month.
( APR) representative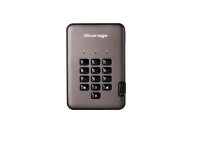 Free Delivery
QuickFind: 792198 | Mfr part code: IS-DAP2-256-SSD-512-C-G
Return to top
512GB external hard drives from Ebuyer.com
With their large capacities these external hard drives can hold a huge amount of data. So whether you want to house your collection of music, videos or photos, or maybe need to transport work or study files between computers in different locations, these hard drives are ideal.
They are lightweight and portable and can fit easily into a bag or perhaps a pocket. So, it is easy to take your information with you wherever you go. And, as these drives have USB connections, they can be used with any compatible computer.
Large capacity SSD
Most of the devices you will find on this page are SSD. These drives are faster and less prone to failure than traditional hard drives. They are also quieter and run cooler than other drives.
Great deals at Ebuyer
Look out for the daily deals we have on our external hard drives. You are sure to find the ideal device for you. And, if you order today before 11pm, we could deliver your device to you tomorrow (terms and conditions apply).