iStorage 5 TB external hard drive
(3)
If security is your main concern when looking at investing in additional storage for your computer, you'll find just what you need in the iStorage 5TB external hard drive collection above at Ebuyer.
Encryption and PIN-authentication feature heavily across the range, so you can rest assured that these devices have everything you need to keep your documents safe already built in.
As well as this, with Ebuyer, you can benefit from our free UK delivery if your order comes to £49.99, and if you need it sooner than that, we can send it to you the very next day from just £5.98.
Free Delivery
USB 3.1 Portable Encrypted Hard Drive
Capacities up to 5TB*
FIPS PUB 197 validated
AES 256-bit XTS hardware encryption – no software required
Finance from per month.
( APR) representative
Free Delivery
USB 3.1 Portable Encrypted Hard Drive
Capacities up to 5TB*
FIPS PUB 197 validated
AES 256-bit XTS hardware encryption – no software required
Finance from per month.
( APR) representative
Free Delivery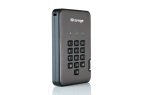 USB 3.1 Encrypted Portable Hard Drive
Capacities up to 5TB*
XTS-AES 256-bit hardware encryption – no software required
OS & Platform independent
Finance from per month.
( APR) representative
USB 3.1 Portable Encrypted Hard Drive
Capacities up to 5TB*
FIPS PUB 197 validated
AES 256-bit XTS hardware encryption – no software required
Free Delivery
QuickFind: 802450 | Mfr part code: IS-DA2-256-5000-BE
USB 3.1 Portable Encrypted Hard Drive
Capacities up to 5TB*
FIPS PUB 197 validated
AES 256-bit XTS hardware encryption – no software required
Free Delivery
QuickFind: 802453 | Mfr part code: IS-DA2-256-5000-R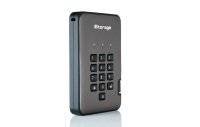 USB 3.1 Encrypted Portable Hard Drive
Capacities up to 5TB*
XTS-AES 256-bit hardware encryption – no software required
OS & Platform independent
Free Delivery
QuickFind: 802460 | Mfr part code: IS-DAP2-256-5000-C-G