Ebuyer Recommends
250GB Internal Drives
(2)
Free Delivery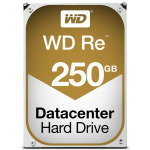 Designed for 24x7 use
Vibration resistance & StableTrac technology
SATA 3Gbs / 7200rpm / 64MB cache
5yr warranty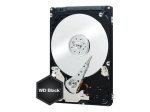 Optimised for PC performance
SATA-III 6Gb/s interface
7200 rpm / 32MB cache
5yr warranty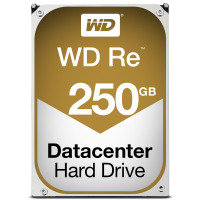 Designed for 24x7 use
Vibration resistance & StableTrac technology
SATA 3Gbs / 7200rpm / 64MB cache
5yr warranty
Free Delivery
QuickFind: 509617 | Mfr part code: WD2503ABYZ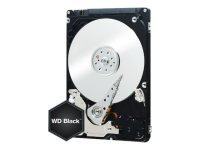 Optimised for PC performance
SATA-III 6Gb/s interface
7200 rpm / 32MB cache
5yr warranty
QuickFind: 676521 | Mfr part code: WD2500LPLX
Return to top
250GB Internal Drives from Ebuyer.com
If you're poised on the brink of assembling your ideal notebook or desktop PC and the internal hard drive in your hand has a less than 250GB storage capacity, it might be worth reconsidering before you bolt the whole thing together.
The Value Of Ample Storage
Whether you envisage your system being chock full of productivity programs, reams of high-resolution photos, bucket loads of MP3s or packed portfolios of digital design work, you need to ensure that your internal drive can meet your storage needs.
Performance And Value
Ebuyer's assortment of 250GB internal hard drives offer the perfect solution to your storage needs with a variety of cache sizes and rock solid performance. On top of that, these devices have been put together with a keen eye on minimising unnecessary heat generation, which can be harmful to the inner workings of your PC if left unchecked, and keeping operating noise to an almost imperceptible level.
At Ebuyer, we stock a wide range of 250GB Internal Drives suitable for both business and personal use. Find your internal drive using the filters on the left of the screen. Don't forget that with Ebuyer you always get fast delivery and low prices.