Ebuyer Recommends
320GB Internal Drives
(4)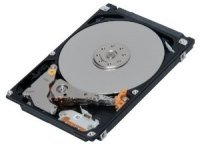 2.5" SATA-III
5400RPM
8MB Buffer
QuickFind: 489552 | Mfr part code: MQ01ABF032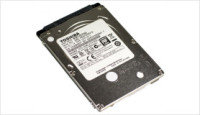 320GB of data storage capacity
Serial ATA (SATA) 3.0 / ATA-8 interface for superior throughput...
Large 16MB Cache Buffer for faster read and write performance...
QuickFind: 614135 | Mfr part code: MQ01ACF032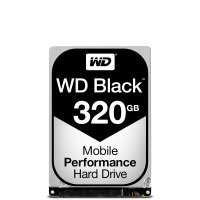 Optimised for PC performance
SATA-III 6Gb/s interface
7200 rpm / 32MB cache
5yr warranty
QuickFind: 676519 | Mfr part code: WD3200LPLX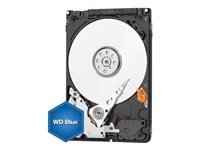 Type: Hard Drive Internal
Capacity : 320GB
Form Factor: 2.5"
Interface: SATA 6Gb/ s
QuickFind: 721660 | Mfr part code: WD3200LPCX
Return to top
320GB Internal Drives from Ebuyer.com
There are many reasons why you might want to pick up a new 320GB internal storage drive. Whatever your motivation, Ebuyer has the kind of reliable, high-performance storage solution you're looking for.
Perhaps your old hard drive got frazzled and you're looking for a replacement. Maybe you're building yourself a new PC and it's one of the many components on your list. Or you might just have run out of space for all your digital media and need a new drive with a bigger capacity.
Hard-Working Hard Drives
Ebuyer's collection of 320GB internal storage drives are easy to install and once they're in, they work like a charm. Perfect for mobile computing, these hard drives provide solid performance and a level of reliability that will put your mind at ease. Advanced power management features ensure things don't get too hot or costly, even during a long day of constant use.
At Ebuyer, we stock a wide range of 320GB Internal Drives suitable for both business and personal use. Find your internal drive using the filters on the left of the screen. Don't forget that with Ebuyer you always get fast delivery and low prices.