Ebuyer Recommends
AV Drives
(2)
Free Delivery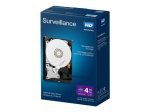 Internal Hard Drive
4TB
3.5"
3 years warranty
Free Delivery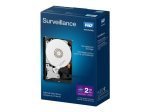 Internal Hard Drive
2TB
3.5"
SATA
3 Years Warranty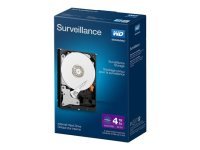 Internal Hard Drive
4TB
3.5"
3 years warranty
Free Delivery
QuickFind: 699725 | Mfr part code: WDBGKN0040HNC-ERSN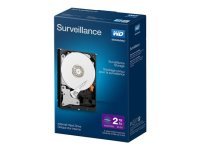 Internal Hard Drive
2TB
3.5"
SATA
3 Years Warranty
Free Delivery
QuickFind: 699724 | Mfr part code: WDBGKN0020HNC-ERSN
Return to top
AV Drives from Ebuyer.com
These versatile drives are designed for audio and video use, and can be used in a variety of devices such as set-top boxes, DVD recorders and mainstream surveillance systems. The AV drives available at Ebuyer.com can handle multiple simultaneous high definition streams.
An AV (Audio Visual) drive is basically a hard drive but, unlike its standard HDD cousins, is designed to be capable of streaming audio and video content 24 hours a day. They can also deliver a greater reliability than standard desktop drives.
Invest in the best
Here at Ebuyer.com you will find AV drives from both Seagate and Western Digital the leading brands in hard drive technology. The drives are available in both 2.5 inch and 3.5 inch form factors, with up to 6TB of storage.
Depending on their specification AV drives can be specifically optimised for different surveillance systems whilst others are ideal for using with DVD or media players. Rated for 24/7 reliability they can provide around the clock performance and reliability.
Fast delivery and low prices
The high-quality drives featured on this page can be used with the many CCTV systems available from Ebuyer.com. Order today before 11pm for delivery tomorrow (terms and conditions apply).