Ebuyer Recommends
360GB SSD Drives
(1)
Free Delivery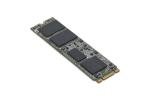 360GB Capacity
Form Factor M.2 2280
Interface SATA 6Gb/ s
Data Transfer Rate 600 MBps
5 years warranty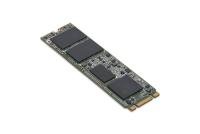 360GB Capacity
Form Factor M.2 2280
Interface SATA 6Gb/ s
Data Transfer Rate 600 MBps
5 years warranty
QuickFind: 743570 | Mfr part code: SSDSCKKW360H6X1
Return to top
360GB SSD Drives from Ebuyer.com
Bandying about the word 'magic' is rarely helpful to anyone. It (pardon the pun) conjures unrealistic expectations of how dramatic a change or event might be. That said, introducing a solid state drive to a flagging system will deliver results not unlike those of waved wand.
The Magic Of Technology
So much in our lives is designed to be thrown away. Kettle broken? Get a new one. PC slowing to a crawl? Do you have any choice apart from throwing the old thing out? Actually, yes. Stick a 360GB SSD into your system and you'll be amazed at the results.
Programs loading in no time. The operating system booting in a flash. Overall system responsiveness as good as new. These can all be yours if you make an SSD your next upgrade.
At Ebuyer, we stock a wide range of 360GB SSD drives suitable for both business and personal use. Find your SSD drive using the filters on the left of the screen. Don't forget that with Ebuyer you always get fast delivery and low prices.