400GB SSD Drives
400GB SSD Drives from Ebuyer.com
When you're entrusting an entire company's vital data to a storage device, you need it to be several things. You need it to work fast and effectively. You need it to be secure. And you need it to last. Ebuyer's range of 400GB solid state drives do all of this and more.
Read more...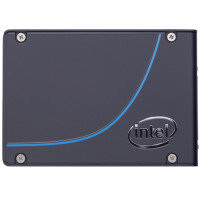 Capacity 400GB
Interface PCI Express 3.0 x4
Microsoft Certification Compatible with Windows 7
QuickFind: 658946 | Mfr part code: SSDPE2MD400G401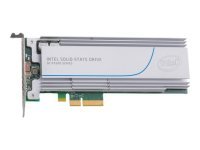 Capacity - 400 GB
HHHL (CEM2.0) Form Factor
Sequential Read 2200 MB/s
Sequential Write 1000 MB/s
QuickFind: 708698 | Mfr part code: SSDPEDMX400G401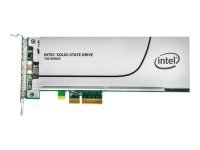 Capacity 400GB
NAND Flash Memory Type 20nm multi-level cell (MLC)
Interface PCI Express 3.0 x4 (NVMe)
OS Required Microsoft Windows 7/Windows 8/Windows 8.1 (64 bits)...
QuickFind: 719852 | Mfr part code: SSDPEDMW400G4X1
Return to top
Solid State - Solid Performance
While not exclusively for business use, these 400GB SSDs would make worthy additions to any data centre as part of an expansion or an upgrade. Using the speedy properties of flash memory, these drives can read and write data, and load programs faster than traditional hard disk storage devices.
At Ebuyer, we stock a wide range of 400GB SSD drives suitable for both business and personal use. Find your SSD drive using the filters on the left of the screen. Don't forget that with Ebuyer you always get fast delivery and low prices.