Ebuyer Recommends
512GB SSD Drives
(6)

PCIe 3.0 x4, NVMe 1.3
Samsung Phoenix controller
3,500MB/s Seq. Read
2,300MB/s Seq. Write
5 Year Limited Warranty
Free Delivery
£ 194.98 inc. vat
£276.00
save £81.02
£ 162.48 ex. vat
£230.00
save £67.52
View Product
QuickFind: 836850 | Mfr part code: MZ-V7P512BW

Up to 1500MB/s Read, 650MB/s Write
PCIe 3.0 x4 NVMe Interface
M.2 Form Factor
5 Year Warranty
Free Delivery
QuickFind: 827998 | Mfr part code: SSDPEKKW512G801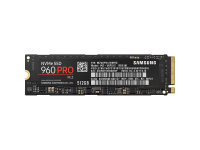 PCIe 3.0 x4, NVMe 1.2
Samsung Polaris controller
3,500MB/s Seq. Read
2,100MB/s Seq. Write
5 Year Limited Warranty
Free Delivery
£ 174.98 inc. vat
£273.09
save £98.11
£ 145.81 ex. vat
£227.57
save £81.76
View Product
QuickFind: 762103 | Mfr part code: MZ-V6P512BW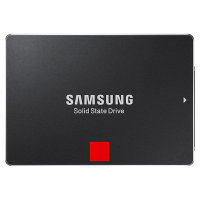 SATA 6Gb/s Interface
2.5 inch form factor
Sequential Read: Max. 560 MB/s
Sequential Write: Max. 530 MB/s
5 Year Warranty
Free Delivery
£ 170.49 inc. vat
£220.47
save £49.98
£ 142.07 ex. vat
£183.72
save £41.65
View Product
QuickFind: 824763 | Mfr part code: MZ-76P512B/EU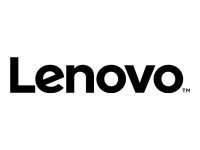 Internal Solid State Drive
512GB
2.5"
1 year warranty
Free Delivery
QuickFind: 649957 | Mfr part code: 4XB0F86403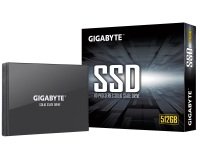 Form Factor: 2.5-inch internal SSD
Interface: SATA 6.0Gb/s
Warranty: Limited 3-year
Sequential Read speed: up to 530 MB/s
Sequential Write speed: up to 500 MB/s
Free Delivery
QuickFind: 843617 | Mfr part code: GP-GSTFS30512GTTD
Return to top
512GB SSD Drives from Ebuyer.com
Not everyone needs a high-performance solid state drive. They're an awesome piece of kit, but they're not for just anyone. If you need incredible speed, unparalleled reliability and the ultimate in responsiveness, you're an SSD person and you've come to the right place.
For Hard Workers And Hard Players
If you're a dedicated gamer or a PC user whose daily tasks require the crunching of vast amounts of data, you should think seriously about investing in an SSD and keeping your system at the top of its game.
Using flash-based rather than disk-based memory, solid states drives can help to speed up systems and allow programs to load up in the blink of an eye. Coupled with their longevity brought about by their lack of internal moving components, SSDs are built to perform and built to last.
At Ebuyer, we stock a wide range of 512GB SSD drives suitable for both business and personal use. Find your SSD drive using the filters on the left of the screen. Don't forget that with Ebuyer you always get fast delivery and low prices.