Ebuyer Recommends
960GB SSD Drives
(7)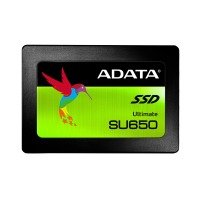 Faster performance
Max Read 520MB/s
Max Write 450MB/s
Advanced error correction code
3 Year Warranty
Free Delivery
QuickFind: 855436 | Mfr part code: ASU650SS-960GT-C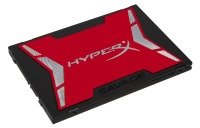 HyperX Savage SSD
960GB Capacity
SATA III
2.5inch Form Factor
Free Delivery
QuickFind: 708062 | Mfr part code: SHSS37A/960G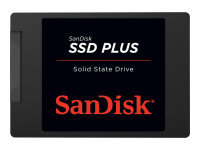 Read Speed UpTo 535 MB/s
Write Speed UpTo 445 MB/s
Faster Boot-ups, Shutdowns, and App Response
Reliable, Fast and Plenty of
Free Delivery
£ 159.98 inc. vat
£206.48
save £46.50
£ 133.31 ex. vat
£172.06
save £38.75
View Product
QuickFind: 758858 | Mfr part code: SDSSDA-960G-G26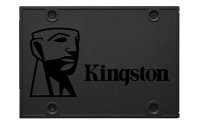 10x Faster than a hard drive
Upto 500MB/s read
Upto 450MB/s write
Ideal for desktops and notebooks
Limited 3-year warranty
Free Delivery
£ 167.99 inc. vat
£192.99
save £25.00
£ 139.99 ex. vat
£160.82
save £20.83
View Product
QuickFind: 829682 | Mfr part code: SA400S37/960G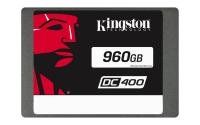 960GB Capacity
Interface: SATA Rev. 3.0 (6Gb/s)
Sequential Read/Write:555/520 MB/s
5 Year Warranty
Free Delivery
QuickFind: 758006 | Mfr part code: SEDC400S37/960G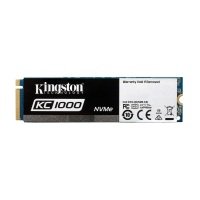 PCIe 3.0 x4 NVMe Interface
M.2 Form Factor
Up to 2700MB/s Read, 1600MB/s Write
4K IOPS Read: 190000
4K IOPS Write: 165000
Free Delivery
QuickFind: 797210 | Mfr part code: SKC1000/960G
20X faster than a 7200RPM hard drive
M.2 2280 Form Factor
Single-sided design
Multiple capacities up to 960GB
Free Delivery
QuickFind: 834606 | Mfr part code: SA1000M8/960G
Return to top
960GB SSD Drives from Ebuyer.com
Advances in technology can be double-edged swords. On the one hand, the explosion of internet technology, including things like social media and the plethora of life-changing apps, do wonders for our lives. On the other hand, these things can put a massive strain on the technology that's meant to drive it all. What we need in our lives are solid state drives.
Make Your System Feel Young Again
Installing an SSD into your system, whether at the initial build point or down the line when things start to slow down, is like feeding your PC a restorative elixir. Build to handle and do wonders with multitasking and power-hungry applications, your SSD won't let you down.
No matter its chief use, be it work or play or something in between, your system will thank you for bringing an SSD on board to take some of the strain. Incredible read and write speeds, top class security and durability, and low power use make SSDs the obvious choice.
ac
At Ebuyer, we stock a wide range of 960GB SSD drives suitable for both business and personal use. Find your SSD drive using the filters on the left of the screen. Don't forget that with Ebuyer you always get fast delivery and low prices.