Hard Drive Accessories inc Caddies, Cases & Docks
Hard Drive accessories from Ebuyer.com
If you are upgrading your PC, or building a new computer, a hard drive is, naturally enough, one of the most important components. Whether you choose a traditional HDD, an SSD, or have hooked up an external hard drive, you may need some extra kit to install and protect the drive. On this page you will find all the accessories you need including carry cases for portable drives along with caddies and enclosures for extra hard drives. You will also discover convenient docking stations and, to ensure everything is installed safely, some rack mounting options. Browse through our full selection of hard drive accessories and order today for fast delivery within the UK.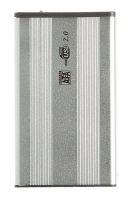 USB 2.0
Transfer rates of 480Mbps / 12Mbps
Bus Powered
QuickFind: 213422 | Mfr part code: USB-HD2.5S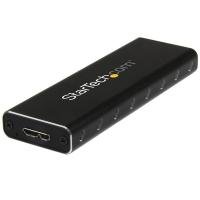 SSD into ultra-portable pocket drive
USB 3.0 - 5 Gbit/s
SATA III (6 Gbps)
UASP
QuickFind: 709008 | Mfr part code: SM2NGFFMBU33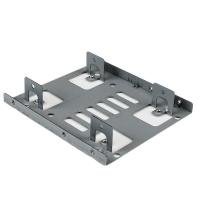 Mount up to two 2.5in drives into a single 3.5in bay
SATA data and power cabling included
Solid steel construction
Vertical and horizontal drive mounting holes
QuickFind: 581742 | Mfr part code: BRACKET25X2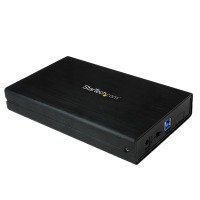 Hard Drive Enclosure with UASP
Black
USB 3.0
QuickFind: 554553 | Mfr part code: S3510BMU33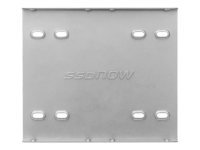 Storage bay adapter
3.5" to 2.5"
Mounting Kit: Included
QuickFind: 614105 | Mfr part code: SNA-BR2/35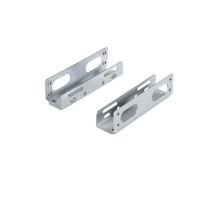 Compatible with with IDE, SCSI, or SCA drives
Screws Included
2 Year Manufacturer Warranty
QuickFind: 124153 | Mfr part code: BRACKET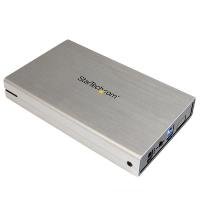 Compliant with USB Attached SCSI Protocol (UASP) Transport...
Lightweight and durable aluminum enclosure
SuperSpeed USB 3.0 compliant host interface supporting data transfer...
QuickFind: 567919 | Mfr part code: S3510SMU33
Connect a 2.5in SATA hard drive to your computer using a portable cable...
Works with USB 3.0 computers such as Dell Optiplex & Apple Mac & MacBook...
£ 11.99 inc. vat
£12.99
save £1.00
£9.99 ex. vat
£10.82
save £0.83
View Product
QuickFind: 620400 | Mfr part code: USB3S2SAT3CB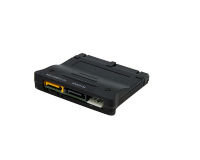 A cost-effective solution for upgrading existing IDE systems
2 Year Manufacturer Warranty
QuickFind: 189377 | Mfr part code: PATA2SATA3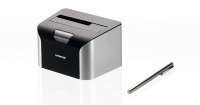 Easy to use, easy to install docking station for all internal 2.5" and...
Fast and safe way to use your internal drive as an external USB 3.0 hard...
QuickFind: 336975 | Mfr part code: 56137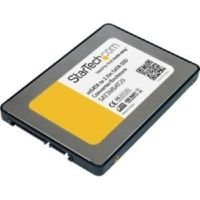 Allows for mSATA drive to operate at full capacity without conversion...
Fits virtually any full-length mSATA SSD into 2.5" housing
2 Year Manufacturer Warranty
QuickFind: 339205 | Mfr part code: SAT2MSAT25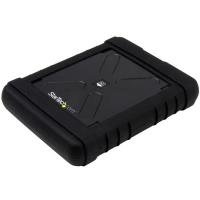 Protect your data even in the toughest field conditions
Military Rated (MIL-STD-810G) drive enclosure provides exceptional...
QuickFind: 709048 | Mfr part code: S251BRU33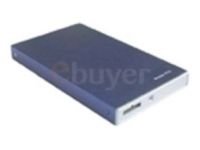 For use with 2.5" IDE Hard Disks
USB 2.0
Aluminium Casing
QuickFind: 79985 | Mfr part code: USB-HD2.5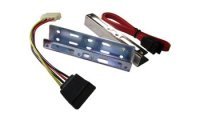 Ideal for 2.5" HDD or SSD fitment into 3.5" Drive Bays.
Add enhanced Storage Potential and reduce costs.
Ideal for all systems. Desktops, Workstations and Servers.
QuickFind: 411724 | Mfr part code: SSD-KIT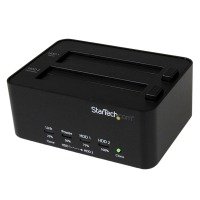 Supports 2.5in and 3.5in form factor SATA hard drives (HDD) and solid...
Standalone Sector-by-Sector hard drive duplication
Stand alone single pass overwrite erase
QuickFind: 583784 | Mfr part code: SATDOCK2REU3