Ebuyer Recommends
Hard Drive Caddies & Enclosures
(15)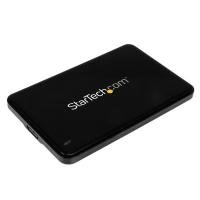 Supports USB Attached SCSI Protocol (UASP)
Compatible with SATA revision I/II/III (1.5/3.0/6.0 Gbps) drives...
Tool-less installation
Powered directly from the USB port
QuickFind: 660601 | Mfr part code: S2510BPU337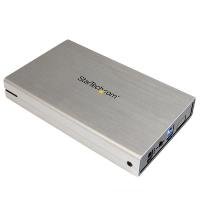 Compliant with USB Attached SCSI Protocol (UASP) Transport...
Lightweight and durable aluminum enclosure
SuperSpeed USB 3.0 compliant host interface supporting data transfer...
QuickFind: 567919 | Mfr part code: S3510SMU33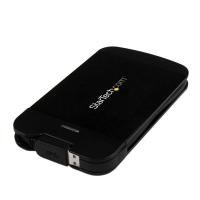 Turn a 2.5in SATA HDD/SSD into a complete external storage solution...
Works with USB 3.0 computers such as Dell Optiplex & Apple MacBook and...
USB 3.0 Enclosure / 2.5 UASP SATA Enclosure
QuickFind: 630859 | Mfr part code: S2510BMU33CB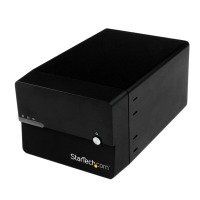 2-Bay RAID Enclosure
Supports full SATA III transfer speeds (up to 6 Gbps)
USB 3.0 transfer speeds (up to 5Gbps)
QuickFind: 612532 | Mfr part code: S3520BU33ER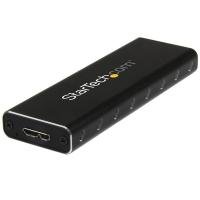 SSD into ultra-portable pocket drive
USB 3.0 - 5 Gbit/s
SATA III (6 Gbps)
UASP
QuickFind: 709008 | Mfr part code: SM2NGFFMBU33
Storage mobile rack
Sata transfer rates up to 3 Gb/sec
5.25"
QuickFind: 124146 | Mfr part code: DRW150SATBK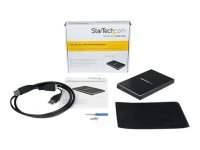 Supports 2.5" form factor SATA hard drives (HDD) and solid state drives...
Powered directly from the USB port.
High Speed USB 2.0 compliant host interface, which supports rates up to...
QuickFind: 341549 | Mfr part code: SAT2510BU32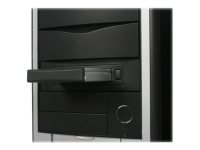 Removable 2.5 SATA Hard Drive Enclosure
2.5 SATA Hot Swap Bay
Quickly replace/exchange hard drives without having to open up the...
QuickFind: 483156 | Mfr part code: SAT2510U3REM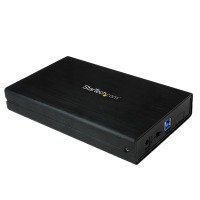 Hard Drive Enclosure with UASP
Black
USB 3.0
QuickFind: 554553 | Mfr part code: S3510BMU33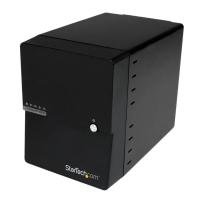 Add four 3.5" SATA III hard drives to your computer externally through...
Works with eSATA & USB computers and 3.5in SATA hard drives
QuickFind: 662876 | Mfr part code: S3540BU33E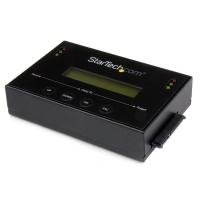 Compatible with 2.5/3.5in SATA HDDs & SSDs
TAA Compliant
hard drive duplicator / copy hard drive / hard drive cloner / Drive Image...
QuickFind: 671926 | Mfr part code: SATDUP11IMG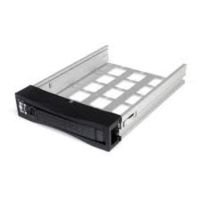 Drive Tray
2.5in or 3.5in
Hot Swap
QuickFind: 254218 | Mfr part code: SATSASTRAYBK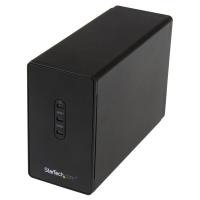 Create a powerful external USB 3.0 storage solution, supporting two...
Sleek, compact design works beautifully with your Mac or PC
QuickFind: 709038 | Mfr part code: S252BU33R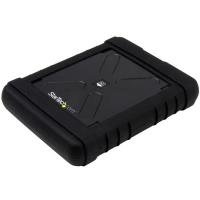 Protect your data even in the toughest field conditions
Military Rated (MIL-STD-810G) drive enclosure provides exceptional...
QuickFind: 709048 | Mfr part code: S251BRU33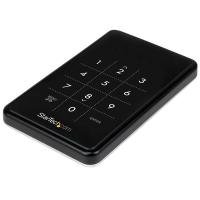 Ensure your external drive data is secure and locked with real-time...
Hassle-free operation, with a built-in touchpad
Optimal performance with support for SATA III hard drives capabile of...
QuickFind: 709011 | Mfr part code: S2510BU33PW
Return to top
Hard Drive caddies & enclosures from Ebuyer.com
Turn any hard drive into an external device with an easy to fit enclosure. Extremely lightweight an enclosure converts a hard drive into a portable storage solution with either eSATA or USB connectivity; ideal for storing digital media, apps, and documents. Also featured on this page is a selection of hard drive caddies which make inserting or removing HDDs a quick and easy process; especially useful for swopping drives between different PCs. Order your caddy or enclosure today before 11pm and we could deliver it to you tomorrow (terms and conditions apply).