Ebuyer Recommends
Hard Drive Accessories inc Caddies, Cases & Docks
(5)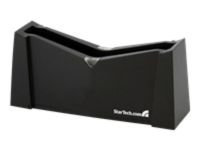 For 2.5in SATA Hard Drives
USB to SATA
2 Year Manufacturer Warranty
QuickFind: 229065 | Mfr part code: SATDOCK25U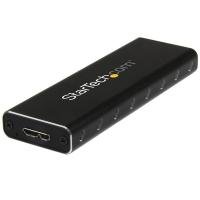 SSD into ultra-portable pocket drive
USB 3.0 - 5 Gbit/s
SATA III (6 Gbps)
UASP
QuickFind: 709008 | Mfr part code: SM2NGFFMBU33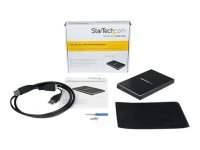 Supports 2.5" form factor SATA hard drives (HDD) and solid state drives...
Powered directly from the USB port.
High Speed USB 2.0 compliant host interface, which supports rates up to...
QuickFind: 341549 | Mfr part code: SAT2510BU32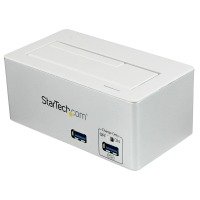 Supports 2.5in and 3.5in form factor SATA hard drives (HDD) and solid...
UASP Compliant
Built-in USB 3.0 Hub with Fast Charging Port
QuickFind: 583783 | Mfr part code: SDOCKU33HW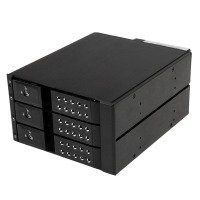 Trayless Hot Swap Mobile Rack
6 GBPS
SATA
QuickFind: 640758 | Mfr part code: HSB3SATSASBA
Return to top
Hard Drive accessories from Ebuyer.com
If you are upgrading your PC, or building a new computer, a hard drive is, naturally enough, one of the most important components. Whether you choose a traditional HDD, an SSD, or have hooked up an external hard drive, you may need some extra kit to install and protect the drive. On this page you will find all the accessories you need including carry cases for portable drives along with caddies and enclosures for extra hard drives. You will also discover convenient docking stations and, to ensure everything is installed safely, some rack mounting options. Browse through our full selection of hard drive accessories and order today for fast delivery within the UK.