Internal Blu-Ray Drives & Writers
Internal Blu-Ray drives from Ebuyer.com
An easy and cheap way to upgrade your PC is to install an internal Blu-Ray drive. With more and more media being released on Blu-Ray it makes sense to install a new optical drive. Especially if you want to watch the latest movies.
Read more...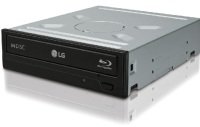 Max 14x BD-R Writing Speed
Supports BDXL (128GB) Discs
£ 54.09 inc. vat
£58.23
save £4.14
£45.07 ex. vat
£48.52
save £3.45
View Product
QuickFind: 772228 | Mfr part code: LG-WH14NS40

16X DVD±R
M-Disc Support
BDXL Support
Drag-and-Burn
Superior Burning Solution
QuickFind: 696348 | Mfr part code: BC-12D2HT/BLK/G/AS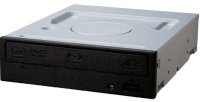 Up to 16x writing speed
Up to 16x read speed
Quieter operation drive
Backwards compatible with DVD and CD media
QuickFind: 616489 | Mfr part code: BDR-209DBK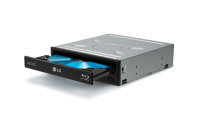 16X BD-R Write Capability
Write and Read Quad, Triple, Double Layer BD-R Discs
Serial ATA TechonologyM-DISC Support
QuickFind: 767767 | Mfr part code: BH16NS55.AUAU10B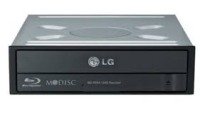 12X BD-ROM Reading & Max 16x DVD-R Writing Speed
M-DISC Support
Silent Play
QuickFind: 523045 | Mfr part code: CH12NS30.AUAR10B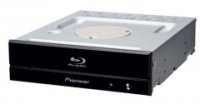 15x Blu Ray Write Speed
16x DVD Write Speed
2x Blu Ray Re-Write Speed
6x DVD Re-Write Speed
QuickFind: 616492 | Mfr part code: BDR-S09XLT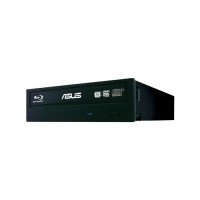 12x BD Read Speed
16x DVD Read Speed
16x DVD Write Speed
M-disc support & BDXL Support
E-Green saves over 50% of power consumption
QuickFind: 696278 | Mfr part code: BC-12D2HT/BLK/B/AS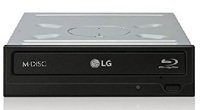 TRANSFER RATES - WRITE (MAX)
DVD-R (SL) 2x, 4x CLV, 8x PCAV, 16x CAV
DVD-R (DL) 4x CLV, 8x ZCLV
QuickFind: 772225 | Mfr part code: LG-UH12NS40
Return to top
Choose your Blu-Ray drive
Here at Ebuyer.com we have Blu-Ray drives from leading manufacturers such as Pioneer and LG alongside others. All the units we have available are top specification and high-performance drives with fast data transfer to ensure a smooth viewing experience.
Choose between different read speeds and some models also have re-writing functionality for both Blu-Ray and DVDs. Why not browse through the full selection we have available and order a new Blu-Ray drive today?
Don't forget that if you order today before 11pm we may be able to deliver direct to your door tomorrow.