Ebuyer Recommends
16GB SanDisk Flash Drive
(9)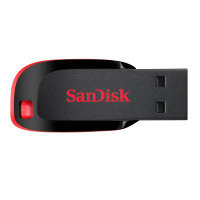 Cruzer Blade Flash Drive
USB 2.0
16GB
QuickFind: 395422 | Mfr part code: SDCZ50-016G-B35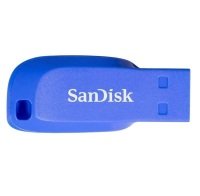 USB Flash Drive
16GB
USB 2.0
QuickFind: 750843 | Mfr part code: SDCZ50C-016G-B35BE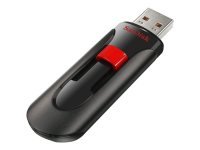 Cruzer Glide Flash Drive
USB 2.0
16GB
QuickFind: 471955 | Mfr part code: SDCZ60-016G-B35

Ultra Flash Drive
USB 3.0
16GB
£ 6.78 inc. vat
£7.73
save £0.95
£ 5.65 ex. vat
£6.44
save £0.79
View Product
QuickFind: 545798 | Mfr part code: SDCZ48-016G-U46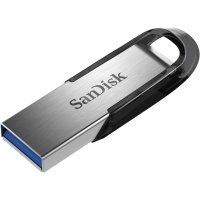 Capacity 16GB
Transfer speeds up to 150MB/s, write speeds lower
Compatibility: USB 3.0 (backwards compatible with USB 2.0)
5 year limited warranty
QuickFind: 745508 | Mfr part code: SDCZ73-016G-G46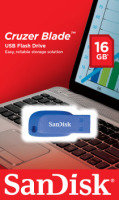 USB Flash Drive
16GB
USB 2.0
QuickFind: 757062 | Mfr part code: SDCZ50C-016G-B35BE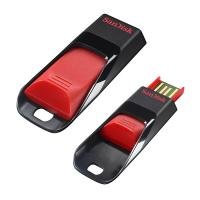 Cruzer Edge Flash Drive
USB 2.0
16 GB
Red/Black
QuickFind: 462204 | Mfr part code: SDCZ51-016G-B35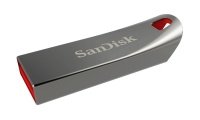 Cruzer Force Flash Drive
USB 2.0
16GB
QuickFind: 512624 | Mfr part code: SDCZ71-016G-B35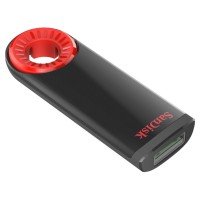 USB Flash Drive
16GB
USB 2.0
Limited warranty - 2 years
QuickFind: 764170 | Mfr part code: SDCZ57-016G-B35
Return to top
16GB SanDisk Flash Drives from Ebuyer.com
With sixteen gigabytes of memory these flash drives from SanDisk are ideal for multimedia enthusiasts and professional users. Use them to store large collections of videos, photos or music or keep applications, design work and study documents backed up and safe.
A flash drive ensures your work is always accessible and, as they are compatible with most computers, they can be used with different platforms. Great for when you're travelling or using a different computer.
So many choices
With their large range of flash drives SanDisk are one of the leading producers of portable storage solutions.
All the devices on this page have a 16GB capacity but they come in a variety of styles with differing designs to suit everyone.
Fast delivery from Ebuyer
Discover the full range of USB flash drives that are available here at Ebuyer.com. Order now and benefit from our low prices and fast UK delivery.