Ebuyer Recommends
16GB Toshiba Flash Drive
(3)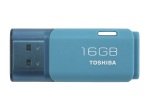 Capacity 16GB
Interface Hi-Speed USB 2.0 compatible
Bus powered from USB port
5 years Warranty
£ 4.48 inc. vat
£5.97
save £1.49
£ 3.73 ex. vat
£4.97
save £1.24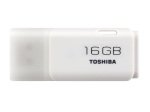 16 GB Capacity
USB 2.0
Read: 18 MB/s | Write: 5 MB/s
W: 2.1cm, D: 5.1cm, H: 1.1cm
5 years warranty
£ 4.68 inc. vat
£5.78
save £1.10
£ 3.90 ex. vat
£4.81
save £0.91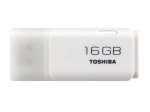 Capacity 16GB
Super Speed USB 3.0 Interface
Power Bus powered from USB port
5 years Warranty
£ 6.00 inc. vat
£6.42
save £0.42
£ 5.00 ex. vat
£5.35
save £0.35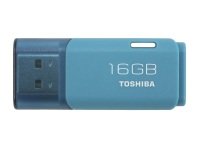 Capacity 16GB
Interface Hi-Speed USB 2.0 compatible
Bus powered from USB port
5 years Warranty
£ 4.48 inc. vat
£5.97
save £1.49
£ 3.73 ex. vat
£4.97
save £1.24
View Product
QuickFind: 724709 | Mfr part code: THN-U202L0160E4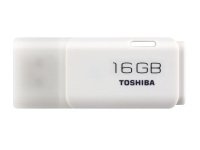 16 GB Capacity
USB 2.0
Read: 18 MB/s | Write: 5 MB/s
W: 2.1cm, D: 5.1cm, H: 1.1cm
5 years warranty
£ 4.68 inc. vat
£5.78
save £1.10
£ 3.90 ex. vat
£4.81
save £0.91
View Product
QuickFind: 722876 | Mfr part code: THN-U202W0160E4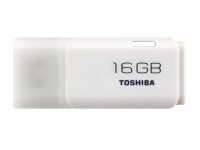 Capacity 16GB
Super Speed USB 3.0 Interface
Power Bus powered from USB port
5 years Warranty
£ 6.00 inc. vat
£6.42
save £0.42
£ 5.00 ex. vat
£5.35
save £0.35
View Product
QuickFind: 714078 | Mfr part code: THN-U301W0160E4
Return to top
16GB Toshiba Flash Drives from Ebuyer.com
Most of us will use several USB flash drives and we can never have too many of them. So handy for transporting files between home and office computers or simply for taking around to a friends to share content we should always make sure we have a spare drive in the drawer or laptop bag.
High capacity drive
With 16 gigabytes of memory these devices can hold a huge number of files. So if you looking for somewhere to store those thousands of holiday photos one of these Toshiba flash drives is just the job.
Although most of us will use a flash drive to store photos and videos on they can be used for much more. Store an alternative operating system, applications or use as a backup for essential data.
So much choice
We have many different Toshiba devices to choose from but you also find a huge number of USB flash drives from other manufacturers here on Ebuyer.com. Order yours today for fast delivery within the UK.