Ebuyer Recommends
256GB Corsair USB Flash Drive
(3)
Free Delivery
Free Delivery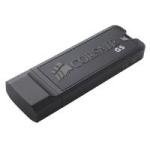 256 GB Capacity
USB 3.0
Read: 295 MB/s | Write: 170 MB/s
5 years warranty
Free Delivery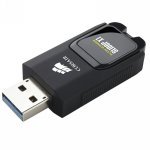 Flash Voyager Slider X1 256GB USB 3.0 Flash Drive
USB 3.0 interface, USB 2.0 compatible
Read speed up to 130MB/s
Blue activity LED
Free Delivery
QuickFind: 805667 | Mfr part code: CMFVY3A-256GB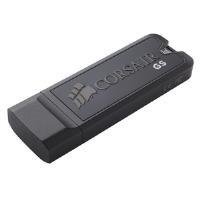 256 GB Capacity
USB 3.0
Read: 295 MB/s | Write: 170 MB/s
5 years warranty
Free Delivery
QuickFind: 700172 | Mfr part code: CMFVYGS3B-256GB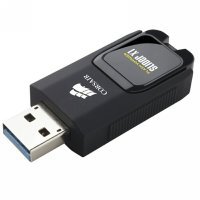 Flash Voyager Slider X1 256GB USB 3.0 Flash Drive
USB 3.0 interface, USB 2.0 compatible
Read speed up to 130MB/s
Blue activity LED
Free Delivery
QuickFind: 700178 | Mfr part code: CMFSL3X1-256GB
Return to top
256GB Corsair USB Flash Drives from Ebuyer.com
These high capacity flash drives from Corsair hold 256Gb of data which is enough capacity to store approximately 240 full length movies (Mpeg).
Suffice to say then - if you need a light and highly portable storage device for your digital media these drives are ideal for you.
Available in different styles offering varying degrees of protection against bumps and shock these devices are both rugged and reliable.
You can choose from different designs but whichever high capacity Corsair flash drive you pick you can be assured of its reliability. And, with their plug and play functionality, these devices are very easy to use right out of the box.
Great deals at Ebuyer
Here at Ebuyer.com we have permanently low prices on our full range of Corsair flash drives. Order yours today and we will quickly ship your device straight to your door.