Ebuyer Recommends
32GB Transcend Flash Drive
(4)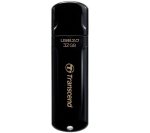 Jetflash 700 Flash Drive
USB 3.0
32GB
£ 9.29 inc. vat
£13.98
save £4.69
£ 7.74 ex. vat
£11.65
save £3.91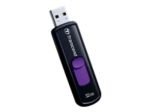 32GB Capacity
USB 2.0
Black/purple in colour
£ 6.63 inc. vat
£7.28
save £0.65
£ 5.52 ex. vat
£6.06
save £0.54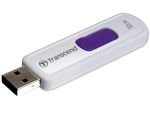 Convenient capless design with a sliding USB connector
Fully compatible with Hi-Speed USB 2.0 interface
Lightweight and compact
white (JF530) design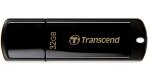 JetFlash 350 Flash Drive
USB 2.0
32GB
Black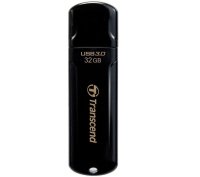 Jetflash 700 Flash Drive
USB 3.0
32GB
£ 9.29 inc. vat
£13.98
save £4.69
£ 7.74 ex. vat
£11.65
save £3.91
View Product
QuickFind: 474406 | Mfr part code: TS32GJF700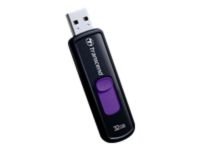 32GB Capacity
USB 2.0
Black/purple in colour
£ 6.63 inc. vat
£7.28
save £0.65
£ 5.52 ex. vat
£6.06
save £0.54
View Product
QuickFind: 395445 | Mfr part code: TS32GJF500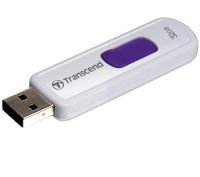 Convenient capless design with a sliding USB connector
Fully compatible with Hi-Speed USB 2.0 interface
Lightweight and compact
white (JF530) design
QuickFind: 434828 | Mfr part code: TS32GJF530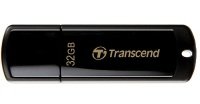 JetFlash 350 Flash Drive
USB 2.0
32GB
Black
QuickFind: 473795 | Mfr part code: TS32GJF350
Return to top
32GB Transcend Flash Drives from Ebuyer.com
Business users and multimedia enthusiasts will find these large capacity flash drives invaluable for storing critical data or collections of videos and other media. And, with 32GB of storage available, the devices featured on this page are able to hold a massive number of files.
These devices are available in different colours and styles including retractable or capped designs to protect the connector from debris and dust. With Transcend you also have the option of either USB 3.0 or 2.0.
Fast transfer speeds
All Transcend flash drives deliver top end performance though USB 3.0 takes transfer speeds to the next level. Many times faster than standard USB 2.0 a USB 3.0 device will transfer data at lightning speed.
Use these devices with any compatible computer, both PC and Mac, and use them to transport data across all platforms. And, of course, they can be used with any gadget equipped with a USB connection.
Choose your new flash drive
Ebuyer.com has a large range of devices from many different manufacturers and at all at great prices.