USB Sticks & Flash Drives
USB Flash Drives
One of the most useful tech inventions ever USB flash drives are a super easy way to transfer, transport and store data. With so many different uses one, or more, of these versatile devices should be on everyone's shopping list.
Read more...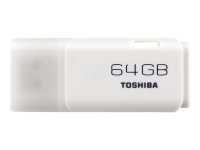 Capacity 64 GB
Interface Hi-Speed USB 2.0 compatible
Power Bus powered from USB port
5 years Warranty
QuickFind: 728725 | Mfr part code: THN-U202W0640E4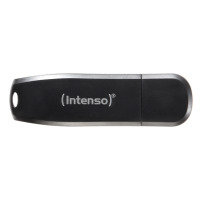 Excellent Value
USB 3.0 / 64GB Capacity
Write Speed UpTo 20MB/s
Read Speed UpTo 35MB/s
QuickFind: 751216 | Mfr part code: 3533490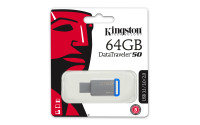 Flash Drive
64GB
USB 3.0
5 Year Warranty
£ 20.06 inc. vat
£21.48
save £1.42
£16.71 ex. vat
£17.90
save £1.19
View Product
QuickFind: 755678 | Mfr part code: DT50/64GB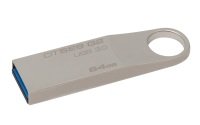 Fast USB 3.0 speeds to save time when transferring, sharing or storing...
Compact capless ultra-small form factor to fit any mobile lifestyle...
£ 24.93 inc. vat
£32.82
save £7.89
£20.77 ex. vat
£27.35
save £6.58
View Product
QuickFind: 699692 | Mfr part code: DTSE9G2/64GB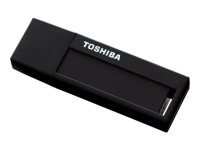 64 GB Capacity
USB 3.0 (USB 2.0 compatible)
Colour Black
Five years Warranty
QuickFind: 747582 | Mfr part code: THN-U302K0640MF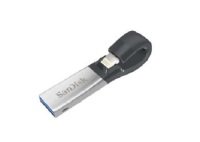 iXpand Flash Drive
64GB
USB 3.0
2 Year Warranty
QuickFind: 759007 | Mfr part code: SDIX30N-064G-GN6NN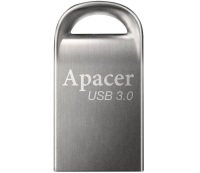 Perfect Craftsmanship
Sturdy Metallic drive
COB Technology
Super-mini
Ergonomic Design
QuickFind: 798590 | Mfr part code: AP64GAH156A-1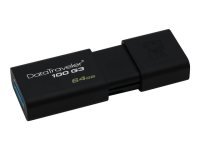 64GB Capacity
USB 3.0
5 Year Manufacturer Warranty
£ 26.50 inc. vat
£29.49
save £2.99
£22.08 ex. vat
£24.57
save £2.49
View Product
QuickFind: 497215 | Mfr part code: DT100G3/64GB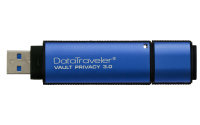 Business-Grade Security
Rugged Metal casing for shock and water resistance
Enforced password protection
Easy to use no admin rights or application installation required...
QuickFind: 582748 | Mfr part code: DTVP30/64GB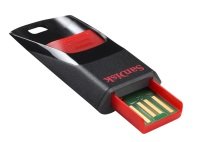 Streamlined, compact design with retractable USB connector
Huge 64GB storage space
SanDisk SecureAccess software for password protection
QuickFind: 584745 | Mfr part code: SDCZ51-064G-B35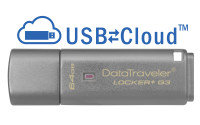 256-bit AES Hardware encryption
Superior password protection
Works interchangeably between Mac OS X and Windows systems
QuickFind: 616168 | Mfr part code: DTLPG3/64GB
Support for Microsoft Windows, Mac OS X, and Linux
with no driver or software installation necessary
USB Standard-A connector works with both USB 3.0 and USB 2.0 ports...
Interface USB 3.0
QuickFind: 616515 | Mfr part code: CMFMINI3-64GB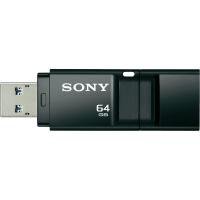 SuperSpeed USB 3.0 connection with USB 2.0 compatibility
Transfer speeds of up to 120MB/s
Five year warranty included
QuickFind: 629618 | Mfr part code: USM64GXB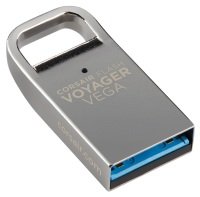 USB Standard-A connector works with both USB 3.0 and USB 2.0 ports...
Unformatted Capacity 64GB
Operating System Microsoft Windows, Mac OS X and Linux
QuickFind: 665218 | Mfr part code: CMFVV3-64GB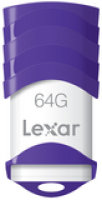 USB Flash Drive
64GB
Purple
QuickFind: 702555 | Mfr part code: LJDV30-64GABEU
Return to top
Massive Range To Choose From
The storage capacities of USB flash drives just keeps rising and they are now available in sizes ranging from 2GB to 128Gb and even beyond to an incredible 1 terabyte. Most of us though will find drives between 4GB and 16GB ample for our needs.
A flash drive (also known as a USB stick) can store thousands of photos, songs and other media files. You can keep a full music collection on a single drive and copy it another device as back-up. In fact backing up files is one of the most popular uses for a flash drive.
Leading Brands
Ebuyer.com stocks USB flash drives from all the leading manufacturers including Kingston, Transcend and Verbatim amongst many others.
And, with prices starting from just a few pounds it is easy to find a flash drive to suit you.
Different Designs
USB flash drives are available in many different colours and can have either a cap or convenient retractable design. They can usually be attached to a key chain for safe keeping and can be different interfaces.
USB Types
Flash drives will be either USB 2.0 or USB 3.0. 2.0 is the most common and the interface that most of us will have used. But the relatively recent addition of USB 3.0 has increased transfer speeds and a USB 3.0 drive can download data around ten times faster than a 2.0 device.
Find Your Flash Drive
With so many to choose from it can be daunting to find your ideal USB stick. To narrow your search you can use the filter functions on the left of the screen to search by brand, capacity and price.
Order your USB flash drive today from Ebuyer.com for fast delivery direct to your door.