Ebuyer Recommends
Zeon Gadgets
(1)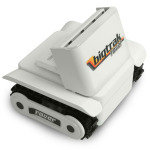 Controlled by smart device
Moves forwards + backwards
Spins clockwise + anti-clockwise
Does not draw power from smart device
£ 14.99 inc. vat
£24.99
save £10.00
£ 12.49 ex. vat
£20.82
save £8.33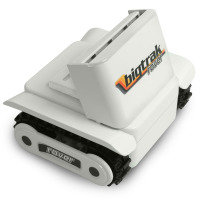 Controlled by smart device
Moves forwards + backwards
Spins clockwise + anti-clockwise
Does not draw power from smart device
£ 14.99 inc. vat
£24.99
save £10.00
£ 12.49 ex. vat
£20.82
save £8.33
View Product
QuickFind: 664080 | Mfr part code: CE4504-BIGTRAK
Return to top
Ebuyer's range of gadgets from Zeon Ltd is great fun for all ages, and educational too. The company is best known for its Bigtrak Rover, an update on the robotic ""turtle"" devices you might remember from your school days - now controllable via smartphone and packing lots more fun features, including a built-in camera!
Get great deals on Zeon Ltd gadgets from Ebuyer. We think having fun shouldn't cost the earth, so we keep the prices on our remote control toys as low as possible - and we'll match any better price you find. Order from us and enjoy free, fast delivery on orders over £49.99.
Zeon Ltd has updated the Bigtrak Rover originally produced by Milton Bradley in the 1980s, proving that modern technology can give old toys a new lease of life! The revamped Bigtrak can be controlled via its companion app on a smartphone or tablet, and it's still just as much fun for people of all ages.
Resembling a moon rover, the Bigtrak can move forward and backward and spin 360 degrees in either direction. To operate it, users need to key in a set of instructions from their smart device - making the Bigtrak a great way for kids to learn the basics of computer programming.
That's not all - the new Bigtrak features a front-mounted camera that streams live video to your chosen device, so as well as keeping an eye on its adventures, you can share them with friends.
Looking for something a bit retro but with cool modern touches? Order Zeon Ltd gadgets today from Ebuyer, and don't forget to check back often to see what new things we've got in stock!