Little Bits Electonic Kits
(2)
Free Delivery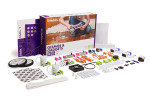 Build a circuit with light, sound, sensing and buttons without wiring,...
Create, play, remix and share your inventions with the world
Free Delivery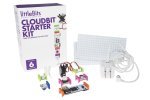 Includes everything you need to make internet-connected devices...
Connect all of your littleBits library to the internet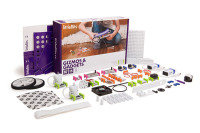 Build a circuit with light, sound, sensing and buttons without wiring,...
Create, play, remix and share your inventions with the world
Free Delivery
QuickFind: 751599 | Mfr part code: 680-0007-000A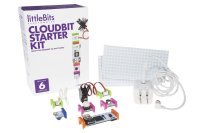 Includes everything you need to make internet-connected devices...
Connect all of your littleBits library to the internet
Free Delivery
QuickFind: 751601 | Mfr part code: 680-0003-0000A
Return to top
For budding young techies, littleBits offers an award-winning range of learn-to-code kits ideal for both school education and home learning. Children and young adults can grow their electronics, coding and creating skills with these amazing, creative gadgets.
Take a look at the littleBits gadgets and gifts we have available below.
Our range of littleBits kits offer the chance to help young people interact with electronics and technology by becoming hands-on inventors. littleBits are a brand who want to inspire young minds in the classroom and at home.
Future electrical engineers can use servos and switches to make their own robot or create an internet-connected, smart device supported by easy to follow guides - the coding kits are a perfect introduction to programming too. The fun doesn't stop there however, as even more gizmos and gadget guides can be found online.
From a Bubblebot to a Breezy Buddy, Ebuyer has all the potential littleBots inventions needed to promote hands-on creativity time.
At Ebuyer we won't be beaten on cost, and thanks to our price match promise you can rest-assured you're getting the best price online too. Browse through the range of toolboxes today and pick the best kits for your next creation.