Ebuyer Recommends
Toys and Games
(3)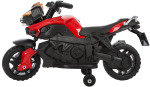 Lighting and sound effects
Suitable for 3-6 year olds
Max load of 20kg
Top speed of 5 km/h
One hour playing time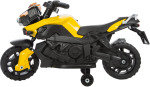 Lighting and sound effects
Suitable for 3-6 year olds
Max load of 20kg
Top speed of 5 km/h
One hour playing time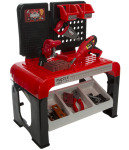 46 Pieces - includes screwdriver, spanner, drill, wrenches and much...
A drill with spinning drill head is also included
Suitable for ages 3+
All tools are made of durable plastic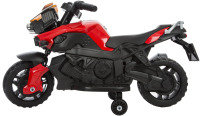 Lighting and sound effects
Suitable for 3-6 year olds
Max load of 20kg
Top speed of 5 km/h
One hour playing time
QuickFind: 799891 | Mfr part code: RIDEONBIKE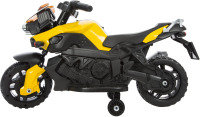 Lighting and sound effects
Suitable for 3-6 year olds
Max load of 20kg
Top speed of 5 km/h
One hour playing time
QuickFind: 800239 | Mfr part code: RIDEONBIKEYEL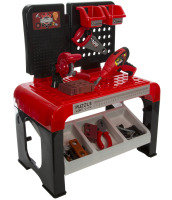 46 Pieces - includes screwdriver, spanner, drill, wrenches and much...
A drill with spinning drill head is also included
Suitable for ages 3+
All tools are made of durable plastic
QuickFind: 801769 | Mfr part code: EBYWORKBENCH
Return to top
Toys and games from Ebuyer
When it comes to Christmas or birthday gifts for kids, the more fun the better. And at Ebuyer.com you will discover a treasure chest full of exciting toys and games just waiting for you and your child.
Lots of choice
Why not give children their first taste of freedom with one of our ride-on toys collection? Ride-on cars, bikes and trikes come in a host of colours and styles and are simply magical for kids.
Ride-on toys are the perfect Christmas present and they typically features forward and reverse modes, working lights and a host of extra features and accessories.
Or, if you prefer something that isn't motorised, how about a scooter? These traditional toys are still immensely popular and are terrific value for money.
For something a little less strenuous try one of our board games or activity toys. And, for more fun for all the family, take a look at our collection of remote controlled toys, which includes planes, cars and even insects!