Large Venue Installation Projectors
(8)
Scroll down the page to see our latest products or use the filters on the left of the screen to refine your search for a projector for your venue. Benefit from our low prices and fast delivery service by doing all your online shopping here at Ebuyer.com.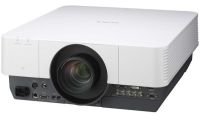 Device Type: LCD projector - High Definition
Image Brightness: 7000 ANSI lumens
Image Contrast Ratio: 2500:1
Resolution: 1900 x 1200
QuickFind: 275073
Mfr part code: VPL-FH500L
Free Delivery*
Business leasing from
£160.74133.95 Monthly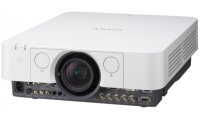 Brightness: 4300 Lumens
Contrast: 2000:1
Resolution WUXGA: 1920x1200
Screen size (diagonal): 102 – 1524 cm
Throw ratio: 1.4 - 2.3 : 1
QuickFind: 480636
Mfr part code: VPL-FH31
Free Delivery*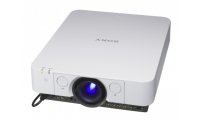 3LCD Colour laser projector
4000 Colour Brightness
Native resolution: WUXGA (1920x1200)
3LCD BrightEra™ technology by Sony, Superb image quality and 4000...
QuickFind: 580749
Mfr part code: VPL-FHZ55
Free Delivery*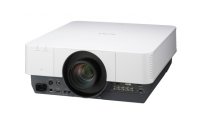 Laser light source projector with Sony 3LCD BrightEra™ Panel...
Crisp, detail-packed WUXGA resolution images
Wide range of Lens Shift, Zoom, Throw Ratio
360° free-angle installation capability
QuickFind: 695859
Mfr part code: VPL-FHZ700L
Free Delivery*
Business leasing from
£259.42216.18 Monthly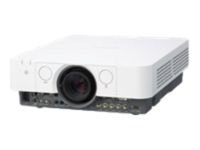 BrightEra technology
Very high brightness
Wide zoom range as standard
Wide lens shift range
Interchangeable lenses
QuickFind: 269224
Mfr part code: VPL-FX35
Free Delivery*
Finance from per month.
( APR) representative
Business leasing from
£47.6539.71 Monthly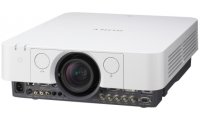 Brightness: 5200 lumens
Image Contrast Ratio: 2000:1
Throw Ratio: 1.4 - 2.3:1
Resolution WUXGA: 1920 x 1200
QuickFind: 487061
Mfr part code: VPL-FH36
Free Delivery*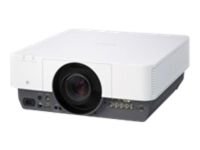 7000 ANSI Lumens
Native XGA Resolution: RGB: 1024x768 pixels Video: 750 TV lines...
2500:1 Contrast Ratio
Network Capability
QuickFind: 407402
Mfr part code: VPL-FX500L
Free Delivery*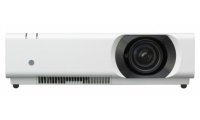 3 LCD Installation Projector
5000 ANSI Lumens
WUXGA Resolution
2000:1 Contrast Ratio
1.5 - 2.2:1 Throw Ratio
QuickFind: 660165
Mfr part code: VPL-CH375
Free Delivery*
Finance from per month.
( APR) representative
Business leasing from
£43.1035.91 Monthly