Car Sat Nav
(1)
With a satellite navigation system, getting lost on car journeys has become a thing of the past. Regardless of where you are going, a sat nav can take you from A to B and ensure you get to where you need to be.
Whether branded or not, the GPS and sat nav range at Ebuyer.com is extensive with a full choice of features, depending on what you need it for. From different languages, tunnel navigation and route planning to European maps and in-built games and video players, you'll find it here.
Read more about Car Sat Nav
Free Delivery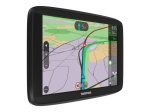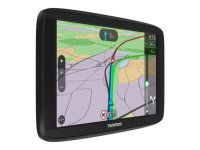 Free Delivery
QuickFind: 754882 | Mfr part code: 1AP6.002.01
Return to top
You will also find standard applications such as junction alerts and planners, route planners for the most fuel-efficient journeys, town and city guides, and pre-loaded maps.
Look out for an in-built FM transmitter with high capacity storage for all your favourite songs. Or choose from a variety of shapes and sizes to suit your car interior as well as your pocket if you intend to take your sat nav with you when exploring new cities on foot. Slimline sat nav devices will house powerful GPS performance.
How about the Garmin Nuvi 2577LT Sat Nav, which has a large screen that is easy to use and has a touchscreen interface.
These sat nav systems and more are available at Ebuyer.com. We will deliver your sat nav free of charge if you spend over £50* with us.
*Please see our Terms and Conditions for more information.