Hisense TVs
(3)
Free Delivery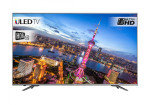 4K Ultra HD HDR
Catch-up & 4K Streaming with Vidaa U
Picture quality 2200 PCI
Tuner Freeview HD with Freeview Play
Connectivity HDMI 2.0 x 2 & HDMI x 2
Free Delivery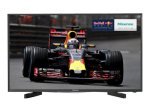 1366 x 768 Resolution
Hisense Smart
Freeview
HDMI x3
Wireless Connectivity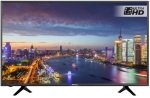 4k UHD
65" Display
HDMI x3
USB x2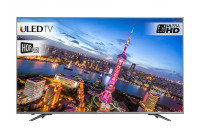 4K Ultra HD HDR
Catch-up & 4K Streaming with Vidaa U
Picture quality 2200 PCI
Tuner Freeview HD with Freeview Play
Connectivity HDMI 2.0 x 2 & HDMI x 2
QuickFind: 796380 | Mfr part code: H65N6800UK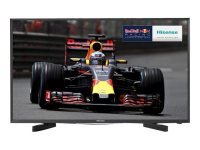 1366 x 768 Resolution
Hisense Smart
Freeview
HDMI x3
Wireless Connectivity
QuickFind: 781775 | Mfr part code: H32M2600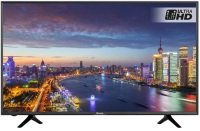 4k UHD
65" Display
HDMI x3
USB x2
QuickFind: 823248 | Mfr part code: H65N5750UK
Return to top
Finding the right television needn't be a chore. Browse our great range of Hisense TVs, and find the specification that best suits your lifestyle.
From top-of-the-range 4k models, to HD ready and Smart TVs, Ebuyer has a brilliantly varied choice of Hisense televisions to choose from.
Get in touch with us today and we'll be happy to help you find the right match.
At Ebuyer, we offer free UK mainland delivery on all orders over £49.99, meaning you can enjoy your new TV at no extra cost. We stock a variety of models to fit different budgets, so whether you need a 55"" ULED TV or a 65"" 4k Smart TV, the Hisense range at Ebuyer is ready and waiting.
From big screens to really make the most out of gaming or watching movies, to simple, compact styles that are perfect for the kitchen, don't hesitate to get in touch with us if you need a little advice. If you have any burning questions, you can also chat to our friendly team via our online chat tool.
Use the search filters to find the model you're after, and browse our Hisense televisions today!