Smart Device Cables & Adapters
Cable type
Length
Price
Brand
Scroll down the page to see the latest products or use the filters on the left of the screen to refine your search and find the right cable for you.
Read

more

less

...
Take advantage of our low prices and fast delivery service by doing all your online shopping here at Ebuyer.com.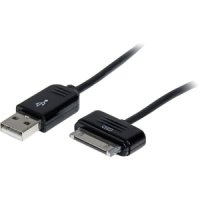 2m
Colour Black
1 x 4 PIN USB Type A - male
1 x Samsung 30-pin Dock Connector - male
QuickFind: 453946 | Mfr part code: USB2SDC2M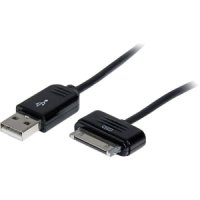 Aluminum-Mylar Foil with Braided Shielding
Durable PVC construction
QuickFind: 453947 | Mfr part code: USB2SDC1M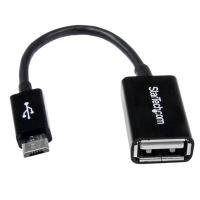 Support for USB OTG (On-the-Go) capable devices
Durable PVC constructionGalaxy Tab 3 / Asus Transformer Book T1...
QuickFind: 506688 | Mfr part code: UUSBOTG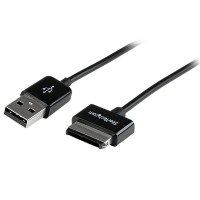 1x ASUS (40-pin) Dock connector
Offers 3-meters (9.8ft) in cable length
Aluminum-Mylar Foil with Braided Shielding
QuickFind: 519981 | Mfr part code: USB2ASDC3M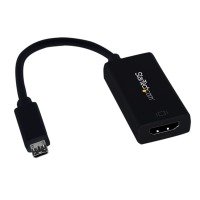 Show photos on large screen TV
Works with HML enabled devices
RCP supported
USB port
QuickFind: 568398 | Mfr part code: MHD2HDF11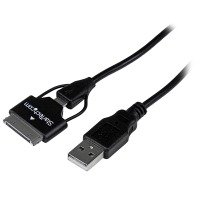 1x Samsung (30-pin) male connector
QuickFind: 581036 | Mfr part code: USB2UBSDC
QuickFind: 671064 | Mfr part code: USB5013A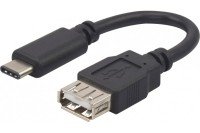 On-the-Go cord for USB2.0 Type C devices
you can connect a USB flash disk or an external HDD enclosure for data...
Length: 10 cm
QuickFind: 771854 | Mfr part code: 150310