TV Stands, Cabinets & Shelves
Whether you mainly use your TV to watch films, major sporting events or play computer games, you will most likely require a stand or cabinet to place it on.
Getting a TV cabinet or stand means you'll be able to place your television on a sturdy fixture that will allow everyone to look at the screen in comfort.
Typically made out materials such as chrome and textured glass, not only are these products practical but they can also give your home entertainment set-up an aesthetic appeal.
Read more...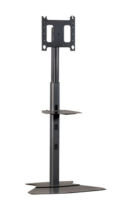 Black
Offers quick connect/disconnect
Includes integrated security
Flat, angled base makes corner positioning easy
QuickFind: 163109 | Mfr part code: PF1UB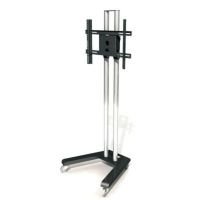 TV Trolley for 32" to 55" TVs
VESA 200/300/400/400x600
Universal up to 800mm x 400mm
Free Extension adapters available up to 1000mm x 500mm
QuickFind: 270303 | Mfr part code: PMVTROLLEY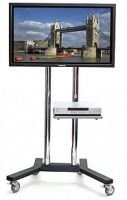 Supplied with optional screw in levelling feet
Mounts screen in landscape or portrait style
QuickFind: 476740 | Mfr part code: BT8504B

Silver
Depth 578mm
Width 772mm
Height 13mm
Medium - large displays
QuickFind: 483346 | Mfr part code: PFF 7020
Multiple cable management
Multiple display mounting
Designed to be used with all connect-it accessories
QuickFind: 483366 | Mfr part code: PUC 2715B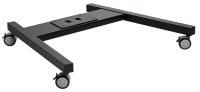 Size: Large
Colour: Black
826mm x 148mm x 980mm (DxHxW)
Part of Connect-it system
QuickFind: 666179 | Mfr part code: EBR1-PFT 8520B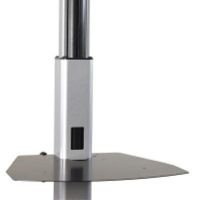 Supports Chief's line of flat panel floor stands and mobile carts...
Quick installation and height adjustment
QuickFind: 163097 | Mfr part code: PAC710
QuickFind: 738125 | Mfr part code: SR575M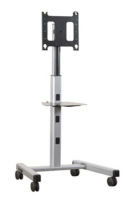 color Black
Centris Technology provides fingertip tilt and effortless display...
Tool-less telescoping height adjustment
QuickFind: 163108 | Mfr part code: PFCUB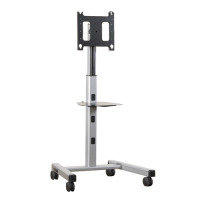 Black
Centris Technology provides effortless, fingertip tilt
Provides telescoping height adjustment
Smooth rolling casters for effortless positioning
QuickFind: 163122 | Mfr part code: MFCUB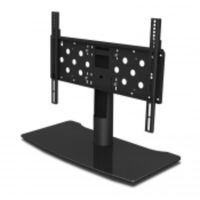 Fits TVs between 37" and 68"
Swivel 60 degrees (left/right)
Rigid welded steel structure
QuickFind: 271354 | Mfr part code: PMVMOUNTMTDX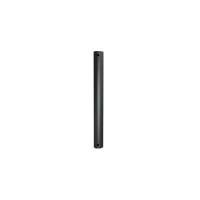 Can be cut to length if required
Poles can be linked together
Includes BT7057 pole ring
QuickFind: 476727 | Mfr part code: BT7850-150B
QuickFind: 738124 | Mfr part code: SR598
Return to top
Whether you have a plasma, LED or LCD TV, you can be certain of finding a stand or cabinet suitable for the size of your set, with leading brands such as Alphason and F&H among those that produce such furniture.
If you're considering buying a new stand for a flatscreen TV, why not look for one that allows you to hang the model by its brackets?
Certain stands allow you to rotate your television by as much as 45 degrees to the left or right of the bracket so you can establish the perfect viewing position.
However, it is also possible to get models that provide space for other electronics gadgets - such as DVD and Blu-ray players, stereos and games consoles - that can be connected to your set.