Projectors
Projectors From Ebuyer.com
Previously seen as exclusively for business, more and more projectors are now being purchased for in the home. They can be used and to build the ultimate home cinema system as, with all the high quality devices now available, high resolution images can be projected onto screens or walls.
Read more...
QuickFind: 631189 | Mfr part code: CR2032B2A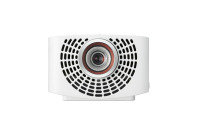 1400 Lumens
Vivid and Clear 1080P Picture
Laptop Free Projector (USB compatible)
Easy Installation
QuickFind: 774545 | Mfr part code: PF1500G.AEK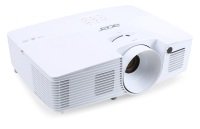 XGA Resolution
3600 Lumens
20,000:1 Contrast Ratio
40-degree keystone corrections corrects vertical distortions
QuickFind: 781678 | Mfr part code: MR.JP311.002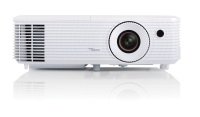 DLP Technology
1080p Resolution
3000 ANSI Lumens
2x HDMI & Built in Speaker
Lightweight & Portable
QuickFind: 803015 | Mfr part code: 95.72J02GCLR2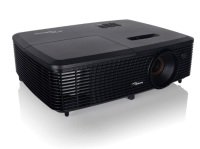 XGA 1024 x 768 Resolution
HDMI
3000 ANSI Lumens
Built in Speaker
Lightweight and Portable
£279.99 inc. vat
£299.98
save £19.99
£233.32 ex. vat
£249.98
save £16.66
View Product
QuickFind: 751854 | Mfr part code: 95.72G01GC1E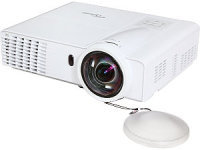 Sharp, crystal clear images - 20,000:1 Contrast Ratio
Full 3D
QuickFind: 580886 | Mfr part code: GT760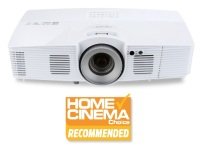 Superb clarity of 1080P Full HD resolution
sRGB guarantees the consistency of color reproduction
ColourPurity offers the most abundant and pure colour
£549.99 inc. vat
£669.99
save £120.00
£458.32 ex. vat
£558.32
save £100.00
View Product
QuickFind: 726626 | Mfr part code: MR.JM411.002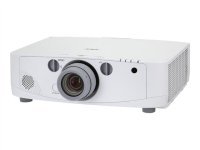 High brightness
Professional installation features
Great connectivity
Easy installation
Great picture quality
QuickFind: 270618 | Mfr part code: 60003085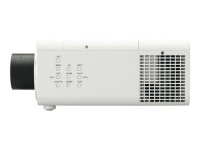 Brightness: 6000 lumens
Contrast Ratio: 5000:1
Resolution XGA: 1024 x 768
Native Aspect Ratio: 4:3
QuickFind: 391622 | Mfr part code: PT-EX600E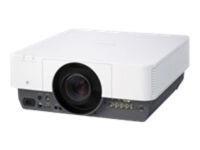 7000 ANSI Lumens
Native XGA Resolution: RGB: 1024x768 pixels Video: 750 TV lines...
2500:1 Contrast Ratio
Network Capability
QuickFind: 407402 | Mfr part code: VPL-FX500L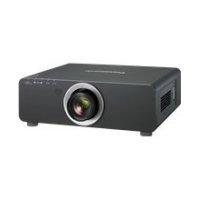 Image Brightness: 7000 ANSI lumens
Image Contrast Ratio: 2500:1
Image Size: 127 cm - 1524 cm
Resolution: WUXGA (1920 x 1200)
Native Aspect Ratio: Widescreen
QuickFind: 415308 | Mfr part code: PT-DZ770EK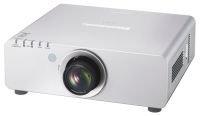 Brightness: 6000 ANSI Lumens
Native resolution: WXGA 1280 x 800
Aspect ratio: 16:10
Contrast ratio: 2000:1
QuickFind: 455442 | Mfr part code: PT-DW640ELS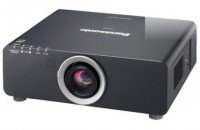 Resolution: 1024 x 768
Brightness:: 6500 ANSI lumens
Contrast Ratio: 2000:1
Projection Distance: 1.8 to 29.2 m
QuickFind: 455445 | Mfr part code: PT-DX610EKJ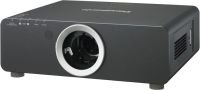 Brightness (Normal): 7000 ANSI Lumens
Projection technology: WXGA
Native resolution: 1280 × 800 pixels
Contrast ratio (typical): 2500:1
QuickFind: 455452 | Mfr part code: PT-DW740ELK*J
Native resolution: WUXGA
Aspect ratio: 16:10
Brightness: 6000 Ansi Lumens
Contrast ratio (typical): 2000:1
QuickFind: 455455 | Mfr part code: PT-DZ680EKJ
Return to top
How To Choose Your Projector
There are a host of models available from manufacturers such as Benq, Epson and Hitachi. And. like most electrical devices, projectors have different specifications and to compare them buyers generally look at the resolution, brightness and aspect ratio.
Brightness
The brightness of a projector is measured in lumens. Basically the higher the lumens the brighter the projector. Something to consider here is that a brighter projector can display more detailed images so are ideal for showing technical information whereas viewing TV or movies doesn't require such a bright projector.
It is also advisable to consider where the projector will be sited. As a very rough rule of thumb the larger the room the brighter the projector will need to be. And, as a projector performs best in a darkened space, a projector with a lower lumens rating can be used if you are able to control the level of lighting. For lighter rooms a higher lumens rating will be required.
Resolution
The higher the resolution the better the quality, or detail, of the image projected. There is a range of resolutions from which to choose including
SVGA
(800x600),
XGA
(1024x768) and widescreen
WXGA
(1200x800) which are the most common resolutions available.
Aspect Ratio
Put simply the aspect ratio of a projector is the width of the image in relation to its height. There are two common aspect ratios; 4:3 which is usually best for business or classroom use and 16:9 which is best for home cinemas. A third option is 16:10 which is designed for use with widescreen computers.
Finding Your Projector
Whether giving a presentation at the office or enjoying movies and video games in the comfort of your own living room, Ebuyer.com have the ideal projector for you.
And you can search for your projector by using the filter feature on the left and searching by brand, aspect ratio, price and more.