Wifi & Wireless Range Extenders
Wireless Range Extenders from Ebuyer.com
We have all been there. Trying to download a movie but having everything grind to a halt as the internet signal drops out. To say its annoying is putting it blindly. Then, to compound matters, we have to pick up the laptop and go hunting for a signal - a little like water divining with sticks in the desert. Not ideal.
Read more...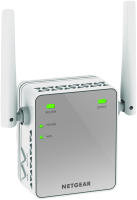 WiFi up to 300Mbps
External antennas for better performance
Wall-plug design
Works with any WiFi router
£ 14.99 inc. vat
£20.07
save £5.08
£12.49 ex. vat
£16.72
save £4.23
View Product
QuickFind: 671887 | Mfr part code: EX2700-100UKS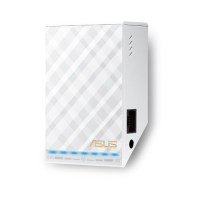 802.11ac concurrent dual-band wireless range extender
2.4 GHz and 5 GHz signal strength indicators
Automatic switching between range extender
Streaming music with ASUS AiPlayer app
QuickFind: 670666 | Mfr part code: RP-AC52
Dual band WiFi up to 750 Mbps.
Wifi range extender
Works with any Wifi routers
Wall plug design
Simple to use
QuickFind: 712252 | Mfr part code: EX3700-100UKS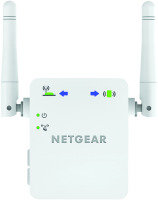 Extend Network - Extend Internet access throughout your home for...
Enhance Existing Equipment - Keep your current equipment and improve...
£ 25.30 inc. vat
£25.49
save £0.19
£21.08 ex. vat
£21.24
save £0.16
View Product
QuickFind: 676463 | Mfr part code: WN3000RP-200UKS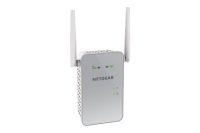 WiFi Range Extender
802.11ac, Dual Band, Gigabit, Desktop, External Antennas
AC1200 (300 Mbps+900 Mbps)
Extends 2.4 and 5 GHz WiFi signals
QuickFind: 704830 | Mfr part code: EX6150-100UKS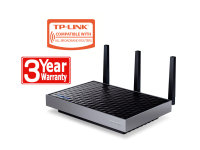 5 Gigabit Ethernet ports provide gigabit speed for wired connections...
Dual core 1GHz processor ensures no interruption when simultaneously...
QuickFind: 728213 | Mfr part code: RE580D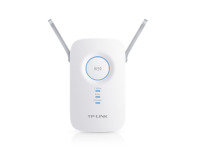 Wi-fi Range Extender
Combined speed of up to 1.2Gbps
300Mbps
High gain external antennas
QuickFind: 752269 | Mfr part code: RE350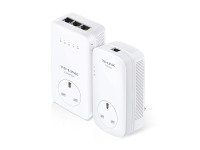 QuickFind: 795520 | Mfr part code: TL-WPA8630P KIT V2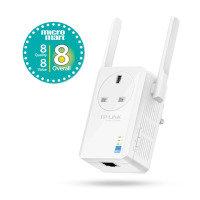 Range Extender mode boosts wireless signal to previously unreachable...
Miniature size and wall-mounted design make it easy to deploy and move...
QuickFind: 661834 | Mfr part code: TL-WA860RE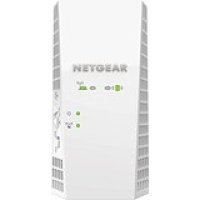 Wi-Fi range extender
External
Wireless
1900 Mbps
£ 71.42 inc. vat
£80.49
save £9.07
£59.51 ex. vat
£67.07
save £7.56
View Product
QuickFind: 753054 | Mfr part code: EX6400-100UKS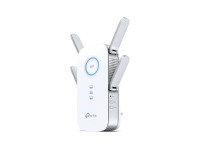 Ultimate Wireless Speed
MU-MIMO Technology
Support 802.11 ac
Dual-core CPU
QuickFind: 791427 | Mfr part code: RE650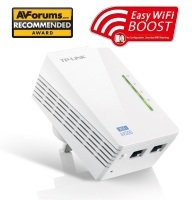 One Touch Super Range Extension, Wi-Fi Clone Button simplifies your...
HomePlug AV standard providing up to 500Mbps high speed data...
Extend 300Mbps wireless connections
QuickFind: 516692 | Mfr part code: TL-WPA4220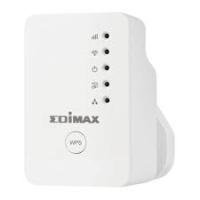 Extends the range of existing Wi-Fi networks
iQ Setup for easy Wi-Fi extension
Smart 3-in-1 mode: Access Point, Wi-Fi Extender and Wi-Fi Bridge...
£ 11.93 inc. vat
£15.48
save £3.55
£9.94 ex. vat
£12.90
save £2.96
View Product
QuickFind: 743232 | Mfr part code: EW-7438RPN MINI
The best connection. Every time. Every room
Whole-Home Wi-Fi. Whole-Home security
Run your devices at your speed
Easy to set up with guided visuals from the Deco app;
QuickFind: 793112 | Mfr part code: DECO M5(3-PACK)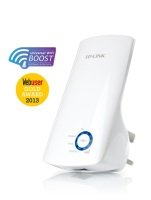 Range Extender mode boosts wireless signal to previously unreachable...
Miniature size and wall-mounted design make it easy to deploy and move...
QuickFind: 451100 | Mfr part code: TL-WA850RE
Return to top
Prevent signal drop and dead zones with wireless range expanders
Thankfully there is an easy solution to the weak signal that many of us experience when in a different room to our router. Simply use a range extender.
These easy to use, affordable and practical wireless devices will ensure you can increase the coverage of your signal to all parts of the house. And all without having to thread cables and miles of wire throughout the property.
What is a wireless range extender?
Basically a device that repeats the signal from a router to boost the signal into previous dead spots or to gadgets that were out of range. The expander is placed between the router and the client (laptop, smartphone etc) thereby increasing the strength of the signal to the client.
What type of extender should I buy?
Many wireless range extenders now use Powerline technology. This makes them so much more easy to use than other models. Simply plug the device into any electrical outlet and the extender will pick up the signal from the existing wiring in the house. Use two or more to create comprehensive coverage.
Once the device is set up, and this is usually very easy, any internet enabled device will be able to connect to the wireless signal. Connecting your laptop, tablet or other portable gadget is straightforward and once paired the range expander will remember the device.
But many range extenders also have one or more Ethernet ports so wired devices can also be connected to them. Ideal for smart TVs or older devices that are not equipped with Wi-Fi.
All the big names
Here at Ebuyer we have a wide selection of wireless range extenders from some of the biggest names in tech. You will find an excellent selection from manufacturers such as Netgear. But you also find many more devices from brands such as TP-Link and TRENDnet amongst many others.
As well as all the best products you will also find the lowest prices right here at Ebuyer. Look through the full range and take advantage of the great deals you will find every day at Ebuyer.com.