In Ear Headphones
In-ear headphones from Ebuyer.com
Extremely lightweight and portable in-ear headphones are also known as earbuds or earphones. Unsurprisingly, they sit within the ear and are ideal for using with smartphones, tablets, and MP3 players. If you travel often, commuting to and from work for example, in-ear headphones are convenient, easy to carry, and unobtrusive to use. They can also produce high-quality sound, perfect for whiling away the hours on the bus or train. Order your in-ear headphones today and take advantage of our low prices and reliable delivery service.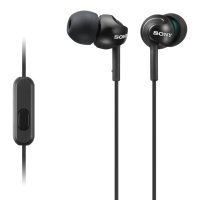 Comfortable, Secure-fitting Silicone Ear Buds
5-24,000Hz Frequency Range
1.2m Cable
9mm Neodymium Drivers
QuickFind: 667075 | Mfr part code: MDREX110APB.CE7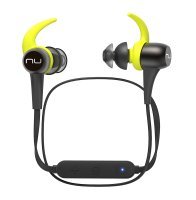 Incredible 10 hour battery life
Ultimate fitness accessory
Maximum comfort and perfect fit
Ultra-light metal and polycarbonate casing
£ 59.99 inc. vat
£64.98
save £4.99
£49.99 ex. vat
£54.15
save £4.16
View Product
QuickFind: 775041 | Mfr part code: H1MBL111H291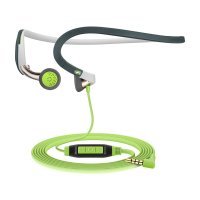 Lightweight neckband
Sweat and water-resistant
Android remote and mic
Tangle free cable
Fits under half helmet
QuickFind: 770818 | Mfr part code: 506228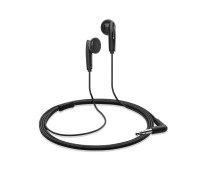 1.2m symmetrical cable
Ergonomic design ensures a comfortable fit
Ultra-lightweight
QuickFind: 663224 | Mfr part code: 505408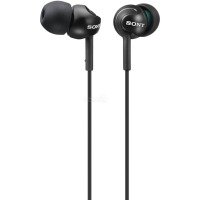 In-ear headphones with 9mm neodymium drivers
9mm neodymium drivers
5-24,000Hz frequency range
QuickFind: 667074 | Mfr part code: MDREX110LPB.AE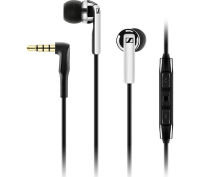 Headset with vibrant sound and deep bass
Optimised shape and size for perfect fit and outstanding comfort...
4 ear adapter sizes (XS, S, M, L) for effective noise blocking...
QuickFind: 770079 | Mfr part code: 506088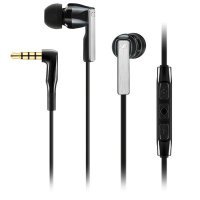 High-quality headset tuned for clarity and bass
Ergonomic, angled design for excellent comfort
Choice of 4 ear adapter
3-button in-line remote for Android Devices
2 year warranty
QuickFind: 770086 | Mfr part code: 506234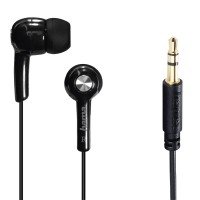 The perfect fit reduces unwanted exterior noise so that you can enjoy...
Silicone earbuds in three different sizes (S, M, L) for an individual,...
QuickFind: 785790 | Mfr part code: 00135615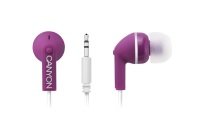 Speaker: 10 mm
Impedance: 32 Ω
Sensitivity: 93dB±3dB
Frequency: 20Hz-20kHz
Audio input: 3,5 mm
QuickFind: 798809 | Mfr part code: CNS-CEP01P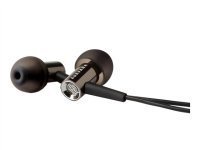 QuickFind: 337168 | Mfr part code: 51EF0320AA000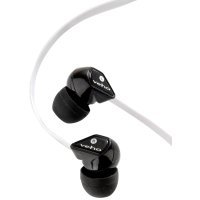 Flex 'anti' tangle cord system
Qube Noise Isolating Technology
Compatible with all common mobile/MP3 player including...
£ 3.69 inc. vat
£4.98
save £1.29
£3.07 ex. vat
£4.15
save £1.08
View Product
QuickFind: 480822 | Mfr part code: VEP-003-360Z1BW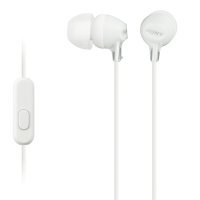 Lightweight in-ear headphones with a 9mm, 8Hz-22kHz driver, silicone...
9mm neodymium drivers
8Hz- 22kHz frequency range
QuickFind: 667072 | Mfr part code: MDREX15APW.CE7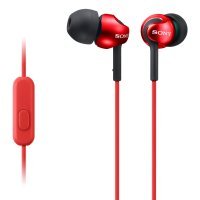 9mm neodymium drivers
3.5mm Audio Connection
QuickFind: 667078 | Mfr part code: MDREX110APR.CE7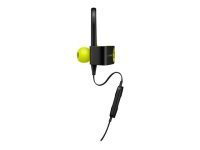 QuickFind: 758448 | Mfr part code: MNN02ZM/A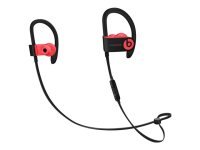 QuickFind: 758458 | Mfr part code: MNLY2ZM/A