Laptop Docking Stations
Laptop Docking Stations from Ebuyer.com
A docking station is one of those pieces of kit we see being used more and more often in the office. Which is understandable given that more office workers are using laptops at their desk. But docking stations are also ideal for home use especially as many households are ditching the traditional desktop PC.
Read more...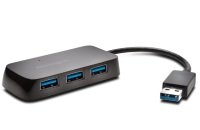 Lightning Fast Transfer Speeds
Plug & Play Operation
Near Universal Acceptance
QuickFind: 668005 | Mfr part code: K33978WW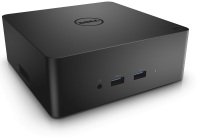 3 x SuperSpeed USB 3.0
1 x HDMI + 1 x DisplayPort
1 x Thunderbolt 3
1 x Mini DisplayPort
1 x network - RJ-45
QuickFind: 787283 | Mfr part code: TBDOCK-240W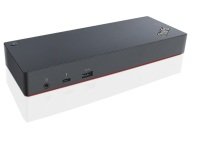 135W slim tip AC adapter
4K video performance
lightning-fast data transfer
UHD video experience
QuickFind: 799066 | Mfr part code: 40AC0135UK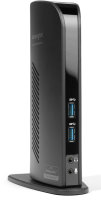 Ultrabooks or MacBook to turn 1 USB port into 6
Quick USB connection for hassle-free setup
High-speed data transfer of up to 5 Gbps
Dual 1080p HD video
QuickFind: 406801 | Mfr part code: K33972EU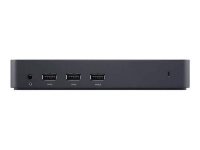 QuickFind: 710427 | Mfr part code: 452-BBOO
USB 3.0 + Display Port 1.2
Precision 15 3000 + 7000 Series
Precision 17 7000 Series
and more - check specification
QuickFind: 712837 | Mfr part code: 452-11520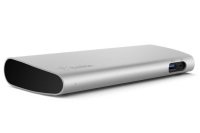 Dual 4K Video Output
170W power adapter (included)
2x Thunderbolt 3 (USB-C)
2x USB-A 3.0
DisplayPort
QuickFind: 762851 | Mfr part code: F4U095VF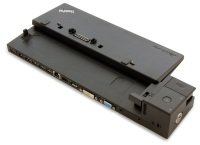 65W Power
3x USB 2.0
3x USB 3.0
1x DisplayPort 1.2
1x DVI-D + 1x VGA
QuickFind: 612588 | Mfr part code: 40A10065UK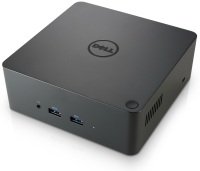 With 180W AC Adapter
Supports 3 displays
Two USB 2.0 ports
Three USB 3.0 ports
Thunderbolt 3 (USB-C) port
QuickFind: 787282 | Mfr part code: TBDOCK-180W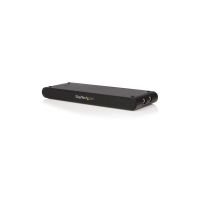 4 in 1 Laptop docking station
Universal USB Laptop Docking Station
Supports resolutions up to 1600x1200
VGA, Ethernet, dual audio + 4 x USB 2.0
QuickFind: 202369 | Mfr part code: USBVGADOCK2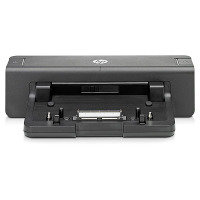 Desktop convenience with full port replication
Conveniently charges the notebook while in the docking station...
Integrated HP Docking Station Cable Lock
QuickFind: 394486 | Mfr part code: A7E32AA#ABU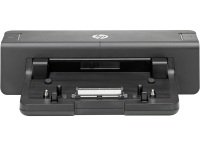 1 Parallel port
1 DVI-D
4 USB 3.0 ports (3 Always-On)
1 Serial port
And more..
QuickFind: 398999 | Mfr part code: A7E34AA#ABU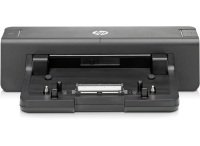 Make your laptop your workstation
1 Parallel port
1 DVI-D
4 USB 3.0 ports (3 Always-On, 1 powered)
1 RJ-45 (network) jack
QuickFind: 410049 | Mfr part code: A7E32AA#ABB

4 USB 3.0 ports (1 Charging port)
1 RJ-45 (network) jack
2 DisplayPort 1.1a (1.2 capable)
1 VGA port
For HP EliteBooks
QuickFind: 581570 | Mfr part code: D9Y32AA#ABU

Quickly and easily expand your ports
High speed connectivity
1 RJ-45 (network) jack
4 x USB 3.0
2 DisplayPort 1.2
QuickFind: 611766 | Mfr part code: D9Y32ET#ABU
Return to top
Unsure what a docking station is?
Sometimes known as a port replicator, a docking station enables a laptop to be connected to the computers peripherals. A laptop can be used on the commute or in a meeting for example, then taken back to the office (or home). The laptop is then slotted into the workstation which in turn is connected to a monitor, printer, scanner and whatever other devices the user needs.
This allows a laptop user to have a fully functioning workstation and, at the end of the day, the laptop can be easily and quickly removed from the docking station.
Choose your docking station
All vary of course but most allow several devices to be connected including Ethernet cables and, thanks to the multiple USB ports, can connect keyboards, mice, and printers. Some models also allow twin external displays.
Order today from Ebuyer.com
Take advantage of our low prices and order today before 11pm for delivery to your door tomorrow (terms and conditions apply).