Wireless Network Devices
Wireless Network Solutions
One of the advantages to having a wireless network is that you don't have to worry about running cables to your various devices and all around your house. And all computers, tablets and smartphones can use the internet connection anywhere in the home or office with ease.
Read more...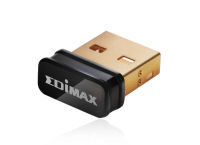 Compatible with Raspberry Pi
USB Adapter
Hi-Speed USB
150 Mbps
£5.63 inc. vat
£6.04
save £0.41
£4.69 ex. vat
£5.03
save £0.34
View Product
QuickFind: 220220 | Mfr part code: EW-7811UN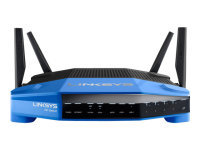 Wireless router
Desktop
4-port switch (integrated)
QuickFind: 744527 | Mfr part code: WRT1900ACS-UK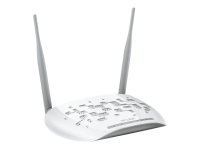 Access Point
Wireless
300 Mbps
2.4 GHz
£24.90 inc. vat
£26.46
save £1.56
£20.75 ex. vat
£22.05
save £1.30
View Product
QuickFind: 263390 | Mfr part code: TL-WA801ND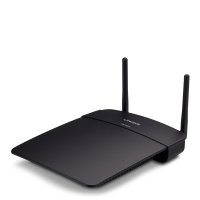 Create a new wireless network in hard to reach areas
Upgrade your network to Wireless-N
4 in 1 product to customize your wireless expansion
£34.98 inc. vat
£40.41
save £5.43
£29.15 ex. vat
£33.67
save £4.52
View Product
QuickFind: 482340 | Mfr part code: WAP300N-UK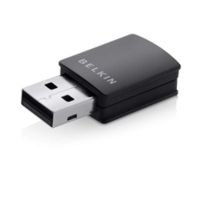 Network Adapter
Hi-Speed USB
300 Mbps
£9.24 inc. vat
£11.24
save £2.00
£7.70 ex. vat
£9.36
save £1.66
View Product
QuickFind: 271008 | Mfr part code: F7D2102AZ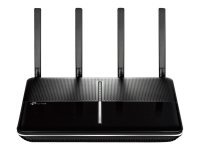 Wireless router
DSL modem
4-port switch
GigE
802.11a/b/g/n/ac
QuickFind: 782409 | Mfr part code: ARCHER VR2800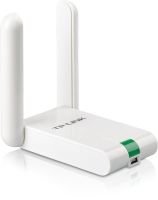 Network Adapter
Wireless
300 Mbps
£12.68 inc. vat
£13.49
save £0.81
£10.56 ex. vat
£11.24
save £0.68
View Product
QuickFind: 262952 | Mfr part code: TL-WN822N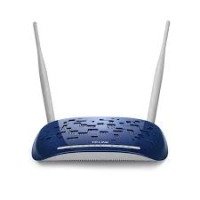 300Mbps wireless router
4x 10/100Mbps ports
Supports up to 10 VPN tunnels
QuickFind: 259794 | Mfr part code: TD-W8960N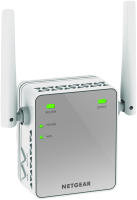 WiFi up to 300Mbps
External antennas for better performance
Wall-plug design
Works with any WiFi router
QuickFind: 671887 | Mfr part code: EX2700-100UKS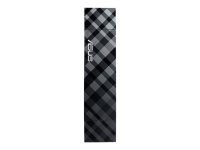 Interface (Bus) Type: SuperSpeed USB 3.0
Dimensions (WxDxH): 11.5 cm x 2.8 cm x 1.9 cm
Data Link Protocol: 802.11b, 802.11a, 802.11g, 802.11n, 802.11ac...
Data Transfer Rate: 1200 Mbps
QuickFind: 741447 | Mfr part code: USB-AC56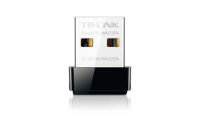 Wireless N speed up to 150 Mbps
Supports software based WPS
Seamlessly compatible with 802.11b/g/n products
QuickFind: 387679 | Mfr part code: TL-WN725N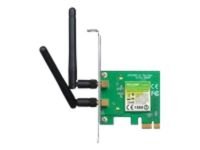 QuickFind: 343318 | Mfr part code: TL-WN881ND
Dual band WiFi up to 750 Mbps.
Wifi range extender
Works with any Wifi routers
Wall plug design
Simple to use
QuickFind: 712252 | Mfr part code: EX3700-100UKS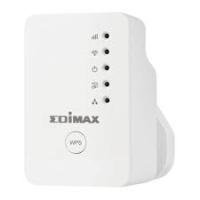 Extends the range of existing Wi-Fi networks
iQ Setup for easy Wi-Fi extension
Smart 3-in-1 mode: Access Point, Wi-Fi Extender and Wi-Fi Bridge...
£11.93 inc. vat
£15.48
save £3.55
£9.94 ex. vat
£12.90
save £2.96
View Product
QuickFind: 743232 | Mfr part code: EW-7438RPN MINI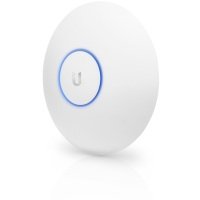 Radio access point
Indoor
External
Wireless
£101.99 inc. vat
£107.85
save £5.86
£84.99 ex. vat
£89.87
save £4.88
View Product
QuickFind: 748727 | Mfr part code: UAP-AC-LR
Return to top
And, if you regularly have visitors who will want to access and use the internet with their devices, then a wireless network is ideal as it is quick and easy to connect to the router.
Setting up a wireless network in your home or office is quite straightforward and Ebuyer.com have everything you need to succeed.
Setting Up Your Wireless Network
The router is the hub of your network as it shares the internet connection between computers, tablets, game consoles and other devices without cables. We have different types of routers to choose from including cable, fibre and ADSL. Many have USB sharing ports to allow multiple computers to share devices such as printers.
When choosing a router be aware that performance does differ between models and that connection speed and range will vary. If you are experiencing problems with the range of your router you can add wireless range extenders to increase the coverage of your network.
Portable 3G
Wireless technology is always evolving and you can now take a portable router with you on your travels. You can set up a temporary network anywhere that you find a 3G signal and share the connection with other users and devices. Leading Brands


To complete your network we have a variety of antennas, adapters and access controllers. And all at affordable prices from the best manufacturers including D-Link, Hewlett Packard and Netgear. Order your wireless network solutions today for fast delivery within the UK.